The founder and leader of Anointed Palace Chapel, Rev. Obofour, in a video GHPAGE.com, has sighted bought a brand new ford mustang with an estimated market price of 30,000 pounds equivalent to 190208.80 cedis for his daughter as a birthday present.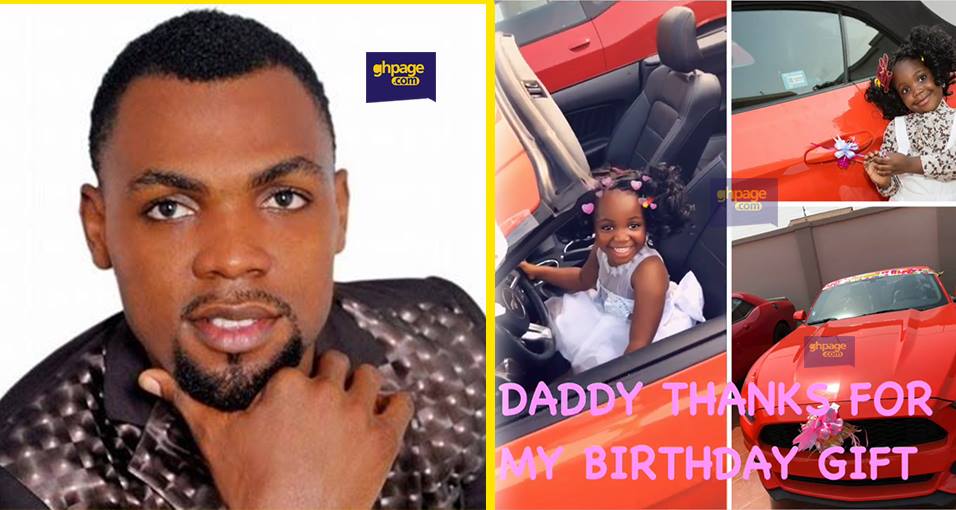 The popular Kumasi-based man of God's daughter beamed with smiles was seen sitting in her new car blowing the horns and making an attempt to step on the accelerator to drive it.
Watch the video below;
The prophet a few days ago wowed social media with his all-new plush Rolls Royce Ghost which he recently purchased after another popular pastor, Obinim, made waves for buying one.
A day after, he showed his off fleet of other luxurious cars in a video he has recorded himself.
Rev. Obofour noted to be a former protégé of a Kumasi-based pastor, Ebenezer Adarkwa Yiadom, has made a name for himself by trying to emulate from Obinim with his new ways of creating controversies.
He became very popular when he was seen in a video singing and dancing to his own rendition of Shatta Wale's 'Taking Over' song with some of his pastors.
READ ALSO: Obofour is a wee smoker – Evangelist Akwasi Awuah
He is noted for parading people reported to be possessed of witchery in front of his church for an exorcism.