Doris Inkoom, 17 years old Senior High School Afro-pop musician with the stage name Chikel confesses to being possessed by the late Ebony's spirit.
She claims that whenever she starts to sing a spirit enters her which she believes to be that of Ebony and which makes her voice sound like the 'Sponsor' hitmaker.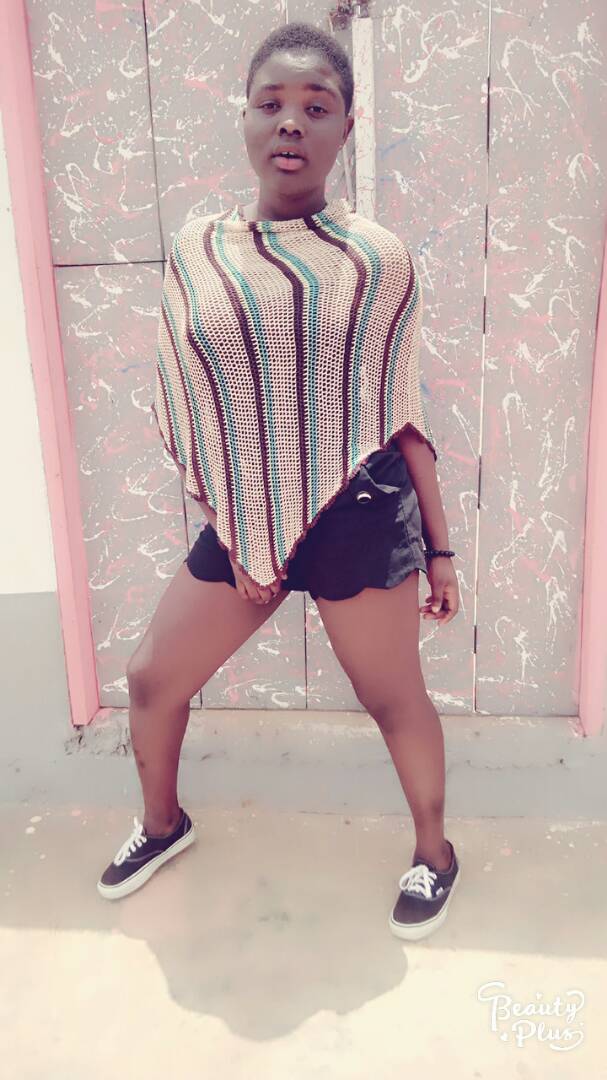 READ ALSO: This Video Of Stonebwoy 'Chopping' Love With Dr Louisa Will Definitely Make You Jealous
"Anytime I get behind the microphone in the studio to record a song, I feel something strange within me, is more than extra energy and when I finish recording the song my voice looks like that of Ebony. Sometimes I even get stunned by the whole situation. I don't want to be like her but I think she lives in me because the output of my voice always resembles hers." She disclosed.
Zeal Governor the acting manager of Exgee Entertainment the management team behind this young singer also affirmed to this claims. According to him, he spotted these qualities the first day she spotted this young talented girl
READ ALSO: I'm Single And Free From Oppression – Shatta Michy Confirms Breakup With Shatta Wale(Photo)
"The first day I meet Chikel I told her that, Chikel you get the talent that can replace that of Ebony but she didn't believe it till we got to the studio to record her first song. After recording her first song, where she got to believe what I was telling her earlier.
He further debunked rumours that the young talent is trying to imitate the late dancehall sensation.
"Chikel is not trying to imitate Ebony but she gets the same qualities like that of Ebony. I didn't want this to go public but I have to do so because sometimes her voice sounds very similar like that of Ebony and it makes it difficult for a lot of people to spot the difference. So all that I can say now is she is unique that I need everyone's support." he added.
READ MORE: Politicians Steal From The State And Spend Lavishly On Young Ladies – Maame Dokono
Listen to one of her songs below…
https://youtu.be/ry_Mjq_jU3c