The prophet who some months ago cursed Patapaa, the One Corner Hitmaker for releasing a "demon-possessed song", Prophet Oduro with the Alabaster International Mission has mentioned names of top 3 prophets in Ghana who he claims are deep into occultism.
Prophet Kofi Oduro has carved a name for himself as a man of God who is bold and not afraid to touch the tail of some lions in the ministry.
SEE ALSO: Hot Audio: Prophet Nigel Punches Owusu Bempah In A New Interview & We Now Know The Beef Is On
This time around Prophet Kofi Oduro has listed names of top 3 occultic prophets in Ghana in an interview with Accra based Rainbow Radio.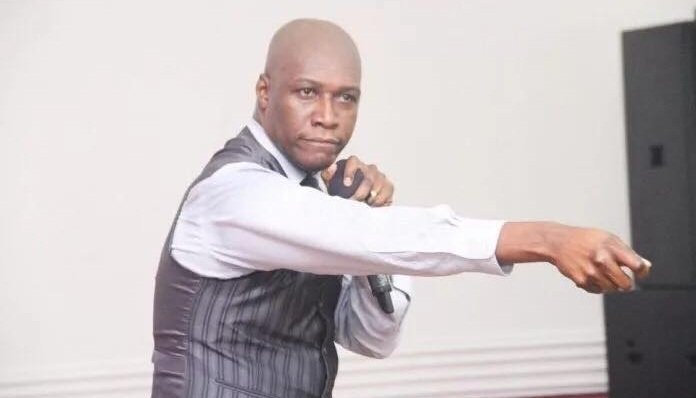 According to the prophet, Prophet Ebenezer Adarkwah Yiadom aka Prophet Opambour, the founder, and leader of Ebenezer Worship Center, Bishop Daniel Obinim, the founder and leader of International God's Way Church and Prophet Akwasi Sarpong Founder and Leader of Cross Of Miracles International are the top occultic pastors in Ghana.
SEE ALSO: Archbishop Nicholas Duncan-Williams Reveals How He Lost His Fingers In a Very Dreadful Ordeal
"I am not joking," Prophet Dr. Kofi Oduro stated. He says 'the church has now become unpopular because of the way some men of God are behaving in Ghana. All the pastors who prophesy the death of others are charlatans"
The bold prophet laid the blamed on the Christian Council for watching on unconcern as these people dupe people in the name of God. Prophet Kofi Oduro said:
"They are organized criminals. I will blame the Christian Council, the National Association of Charismatic Council and the Ministry of Religious Affairs".
SEE ALSO: Shocking Video: Apologize to pastors or die by lightening – Prophetess warns Shatta Wale