At the CAF Awards show which was held yesterday, 4th January 2018, Ghanaian Dancehall King, Shatta Wale was billed to perform but Shatta Wale just like other Ghanaian artists failed to mount the stage throughout the show.
There have been speculations as to why Shatta Wale undoubtedly the biggest artist in Ghana presently was not able to mount the stage to perform. Well, Ghpage.com gathers Shatta Wale refused to perform after he was disrespected by the Nigerian event organizers.
It appears how Sarkodie was disrespected in Dubai during the 'All African Concert" by both the Nigerian organizers of the concert and Nigerian artists billed is exactly how they treated Shatta Wale in Ghana yesterday.
SEE ALSO: Video: Shatta Wale fan in Nigeria send an important message to him and Wizkid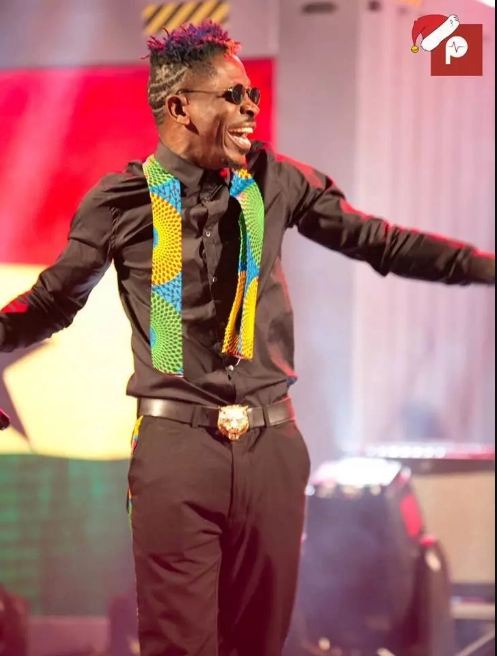 The CAF Awards Night was organized by Nigerian event organizers and Nigerian artists, Wizkid, Tiwa Savage, Olamide, Phyno did back to back performances but instead of performing with the time given them, they called on stage other Nigerian artists who were not billed for the show thereby extending their time for performance.
Little time was, therefore, left for Ghanaian artists to cramp their performances together which most Ghanaian artists who were gathered were not pleased with. Even Kidi, the "Odo" Crooner performed after the show closed!.
SEE ALSO: This Is What Yemi Alade Has To Say About Shatta Wale-Wizkid SuperStar Beef
Well, Shatta Wale rightfully felt disrespected as he should be and walked off the event. As it stands, these are what Ghapage.com has gathered from the Camp of Shatta Movement Family.
1. According to the contract signed by Shatta Wale, he was to perform before Phyno and Olamide but that did not happen and both Nigerian artists performed before him.
2. Wizkid came to the CAF Awards show with 6 artists who were not on the bill and wanted them to perform before Shatta Wale.
3. Because the Show organizers were Nigerians, Shatta Wale and other Ghanaian artists felt they were being biased towards them. It was obvious they favored the Nigerian artists just like they did in Dubai.
4. Shatta Wale refused to perform because he felt he was intentionally being disrespected by the Nigerian event organizers. He left the venue with his crew even before the show ended.
SEE ALSO: Video: "F*ck International Collaboration, Drake no be God" – Davido Slams Foreign Collaboration