One of the most trending people on social media right now is Salma Mumin after it got leaked that she is in Turkey to do butt enlargement procedure.
According to the reports, it's Salma's boyfriend who ordered her to do the liposuction or he will walk out of the cherished relationship.
SEE HERE: Salma Mumin reacts to doing butt surgery in Turkey to please her boyfriend
Although Salma Mumin has reacted to the viral news that she traveled to Turkey to fix her butt, she has neither confirmed or denied the rumors.
Instead, the beautiful Ghanaian actress has been sharing more stunning photos of her raw 'uplifted' butt.
Well, as Ghanaians are still Wondering what could have led Salma Mumin to take that drastic action, photos of her before and after surgery have flooded social media.
Judging by the photos, you could clearly see that Salma Mumin did not possess the round and succulent booty she has now.
Well, judge the photos below and draw your own conclusions.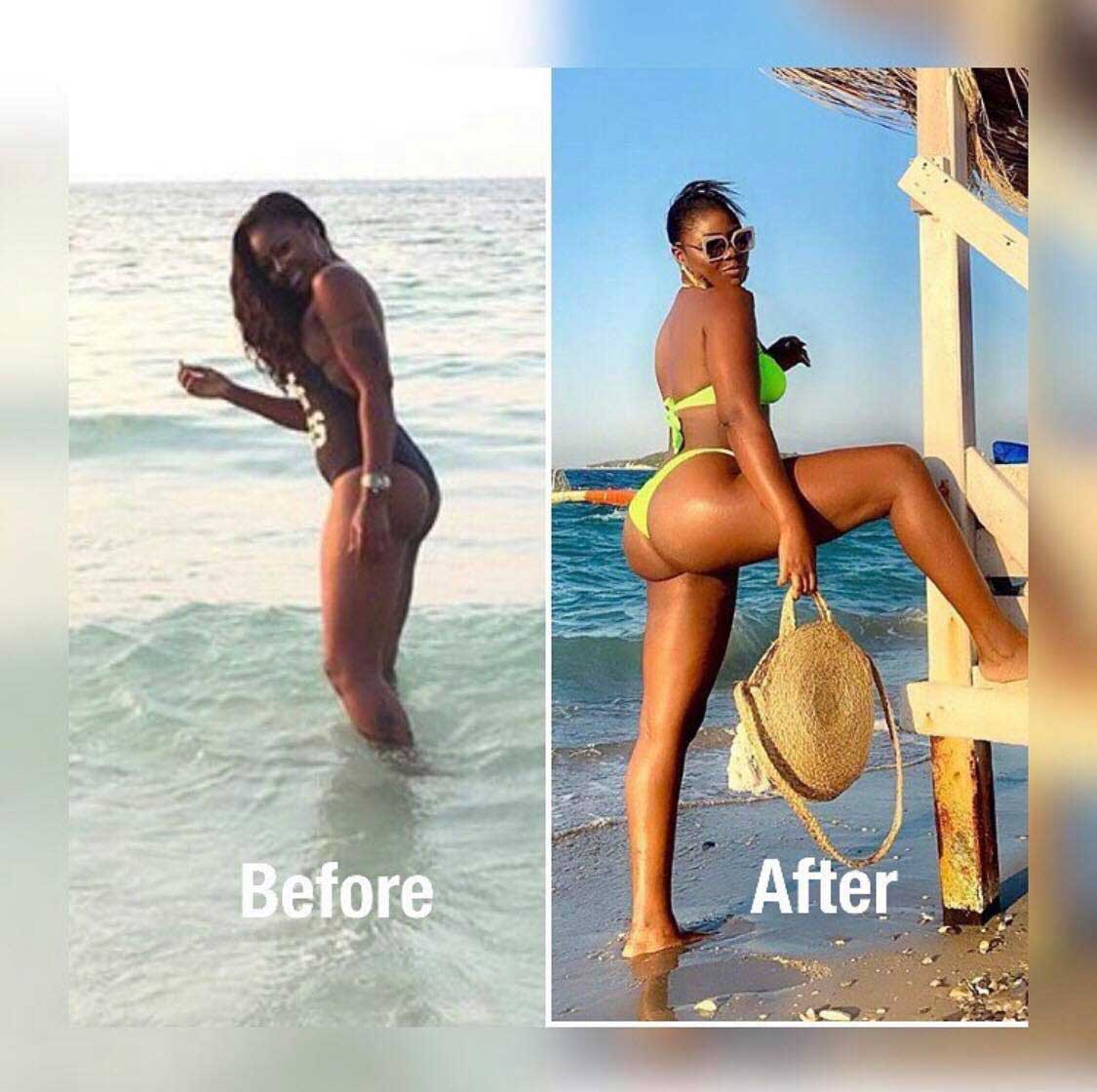 SEE ALSO: Moesha mocks Salma Mumin for undergoing butt surgery to be like her
Considering the fact that Salma Mumin was one of the naturally beautiful celebrities in Ghana, many people are shocked she could bow to societal influence to go under the knife and she did it all for love.