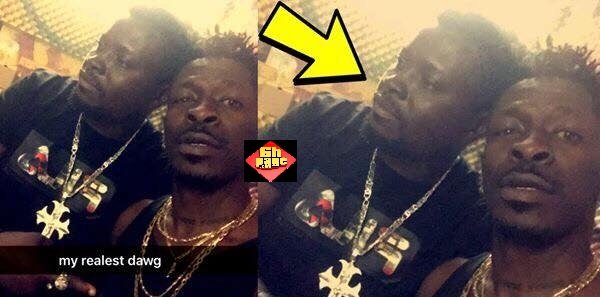 During the S-Concert which was held on 1st December 2017 at the Accra Sports Stadium, a fan jumped on stage and held the feet of Shatta Wale, Biggie Sparta pushed the fan over but he was met with a slap from his boss.
DETAILS: S Concert: Shatta Wale gave a hot Slap to His Bodyguard On Stage For Allowing A Fan To hold his leg(Video)
According to Shatta Wale, he slapped him because he shouldn't have abused his fan. But others also explained that Wale probably slapped him because he was careless and allowed fan on stage to hold his legs.
Whatever the reason may be, the slapped bodyguard, Biggie Sparta has spoken. In Facebook Live Video on Shatta Wale's Facebook Page, Biggie Sparta warned people who do not understand the Shatta Movement life to stay off the matter.
SEE ALSO: S-Concert: This Is Why Ebony Reigns Did Not Perform Despite Being Present
According to him, even if Wale slapped him, it is not anybody's ears so people should stop talking about it. Biggie Sparta added that he is too loyal to abandon Shatta Wale for slapping him
WATCH VIDEO BELOW
SEE ALSO: Video: Joyce Blessing 'attacked' after the S-Concert  ~ Watch her full performance