Dancehall King Shatta Wale is living the best life I can say. He has on many occasions proven to have the money to acquire any material he wishes to have.
Shatta Wale(1 DON) has once again generated the biggest conversation on social media right now.
He has acquired two brand new expensive Ice Box Wrist watches and was seen flaunting them on snap chat.
See Photos below: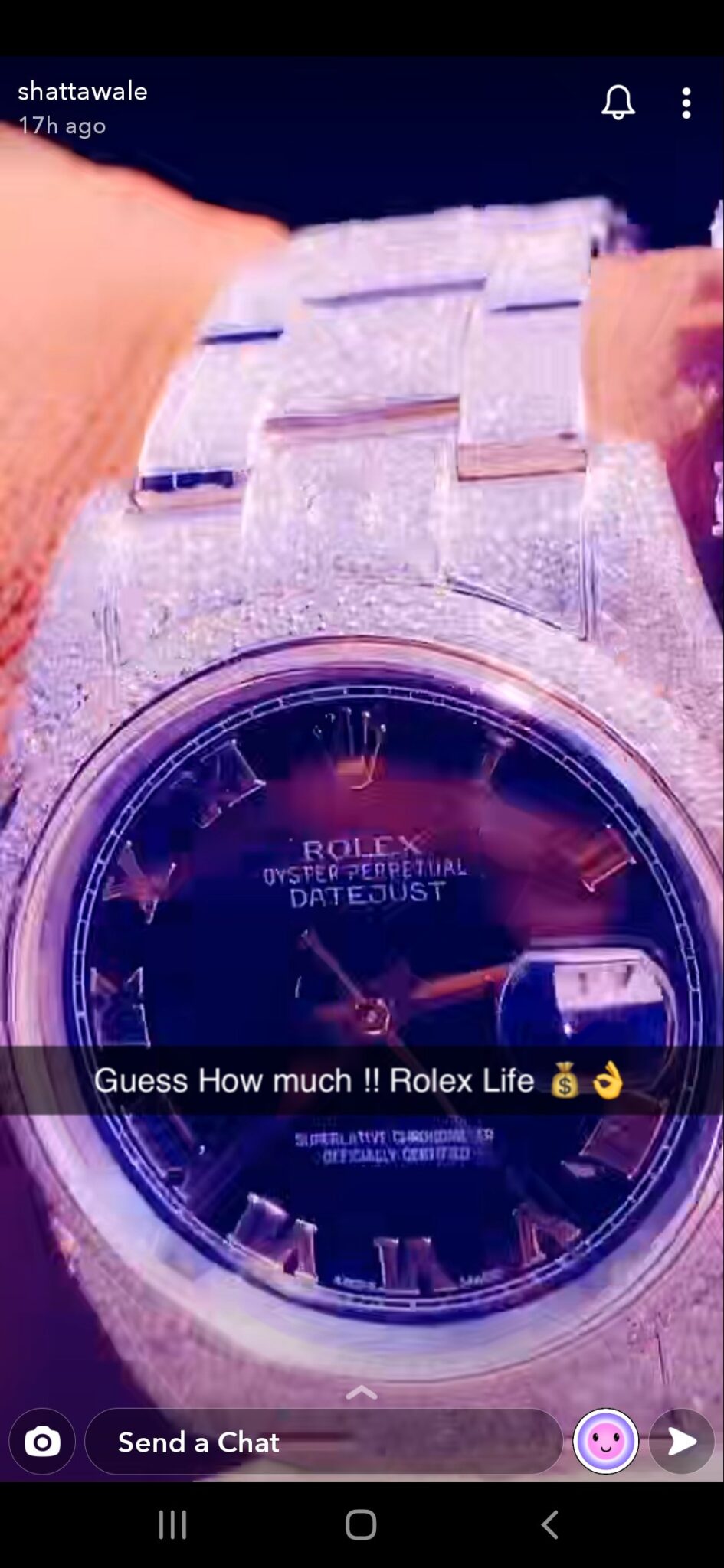 The watches showed above per our search costs a whole lot of money yeah! The silver one called Rolex oyster perpetual price costs around $5 000 to $10,000.
The second gold wrist watch Shatta Wale bought costs a an estimated amount of $5,000 to $6,000.