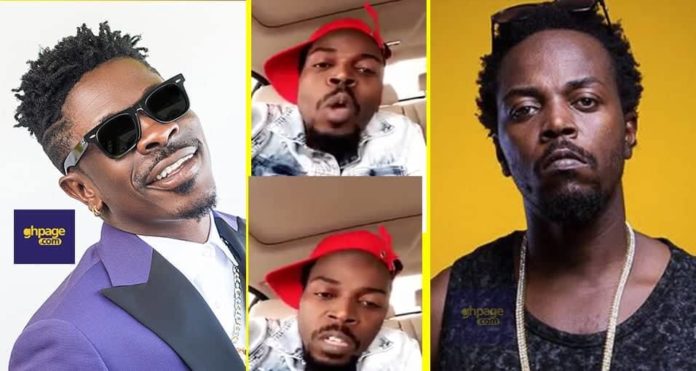 Shatta Wale's 'Reign' album launch scheduled for tomorrow Oct. 13 and Madtime Entertainment CEO, Kaw Kese has stunned the internet revealing in an interview that he could at the premises.
Kwaw Kese and Shatta Wale have for some weeks now be at the neck of each other after Wale made a statement on radio stations that sort to belittle his fellow colleagues in the industry.
Read also: I used to be a rapper before I became a singer – Feli Nuna
Kwaw Kese noted that Shatta Wale was a hypocrite and needed to be straight-forward and indicated that Shatta Wale is attacking various artists because of his yet-to-be-released album but he needs to change his strategy since it's not working.
The CEO of mad time records advised Shatta Wale to act straight by preaching unity and also desist from attacking fellow artists.
Read also: I need to discipline Shatta Wale when he goes wrong – Kwaw Kese
Asked if he would attend, Kwaw Kese said: "Oh how I go pass through someone's show, how can you go there without the person inviting you? But if he calls me I will attend ".