The controversial USA based Ghanaian Evangelist, Emmanuel Kwame Addai has made a damning allegation against Vivian Jill, the popular Kumawood actress, and his two sons, Clinton Prempeh and Alfie Nana Amponsah Okobeng.
According to Evangelist Addai, Vivian Jill has not been able to show the father of her second child to Ghanaians and the world because her first son, Prempeh is the biological father of his younger brother.
SEE HERE: Vivian Jill's husband missing at son's naming ceremony, this man represented him & this is why
Evangelist Emmanuel Addai who has made it his life dream to make allegations upon allegations on celebrities in Ghana claim that he has solid evidence to prove Vivian slept with her own son to produce Alfie Nana Amponsah Okobeng.
He revealed that Sam Glovis, the supposed young brother of Vivian Jill's baby daddy who was present at the naming ceremony of Alfie Nana Amponsah Okobeng is an imposter who was hired to just play mind games on Ghanaians and to hide the truth.
Evangelist Addai claims that it makes no sense for Sam Glovis who is married with children will rather abandon his family in Germany and travell all the way to Ghana to represent his brother at his son's naming ceremony when his brother who is single and based in the USA can not spare just a day to visit his son ever since he was born.
He claims that the alleged secret that Prempeh is the biological father of his junior brother is known among some top players in the industry and they are afraid it will come out. He added that Alfie resembles Prempeh because he is his father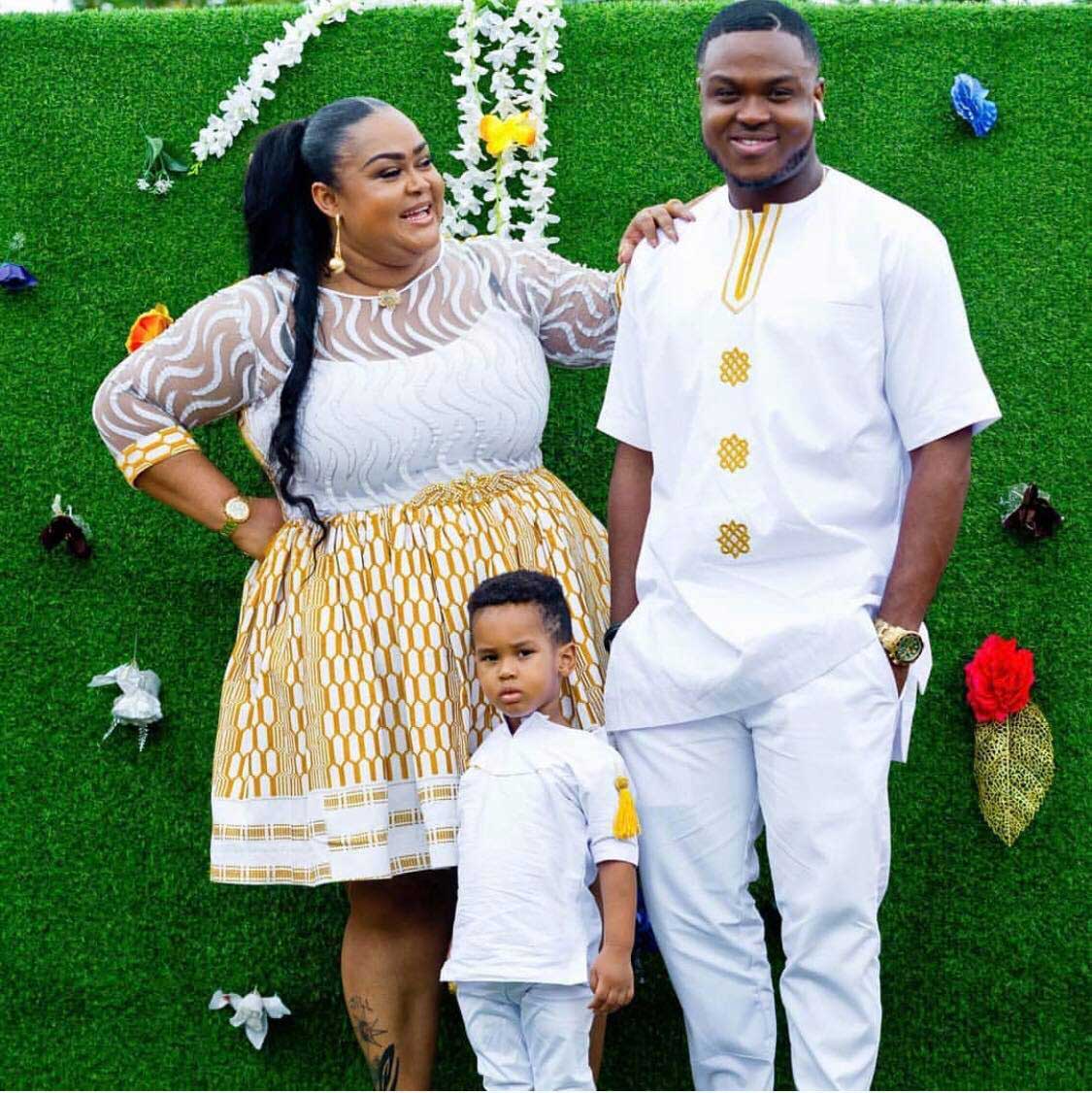 The controversial USA based Evangelist whom many have accused of being mad dared Vivian Jill to show the father of her child if she thinks he is lying.
SEE ALSO: Finally, Salma Mumin reacts to doing buttocks enlargement surgery in Turkey to please her boyfriend – Here is her message [+Photos after the surgery]
WATCH THE VIDEO BELOW
In March 2018, Vivian Jill held the Christening of her second son, Alfie Nana Amponsah Okobeng. There was a gentleman by her side throughout the ceremony and it was believed he was the father of the child.
Later, it was revealed that the man is called Sam Glovis and he is not the father of Baby Alfie. The report explained that Sam Glovis is based in Germany with his family. He is rather the younger brother of Vivian Jill's mysterious baby daddy.
SEE HERE: Vivian Jill has finally responded to why her husband was absent at her son's naming ceremony
But reacting to why the baby daddy was absent at the naming ceremony, Vivian Jill told critics that the event was to outdoor her son not to outdoor her baby daddy and she does not care what anyone thinks.