The former frontline host on Rainbow Radio and the current host of Ghana Kasa morning show on CTV, Prince Kwame Tutu has lashed out at controversial Kumawood actress, Xandy Kamel. According to Kwame Tutu, the family of Xandy Kamel must as a matter of urgency take the actress to the psychiatric hospital for a mental checkup.
Speaking to Ghana Page, Kwame Tutu said he believes Xandy Kamel might be suffering from some form of mental disorder and the family will be doing a great disservice to the young lady, the entertainment industry as well as the nation as a whole if they continue to disregard her cry for help.
SEE ALSO: Kwame Tutu of Rainbow Radio launches #CleanGhanaNow Campaign
Kwame Tutu listed instances when Xandy Kame proved to Ghanaians that she has a mental problem and needs help. The ace journalist mentioned when Xandy Kamell allowed a presenter, Kofi Adoma to fondle her breast on live T.
He also mentioned when Xandy recorded a video and shared on social media crying because she couldn't ease herself whenever she visits the toilet and recently when she removed her panty on live TV as a clear indication she is mentally unstable.
Kwame Tutu also told Ghpage.com that if it turns out that Xandy Kamel has no problem mentally after she is checked by experts, then she is a disgrace to the same movie industry she is so desperate for recognition in as well as to her family.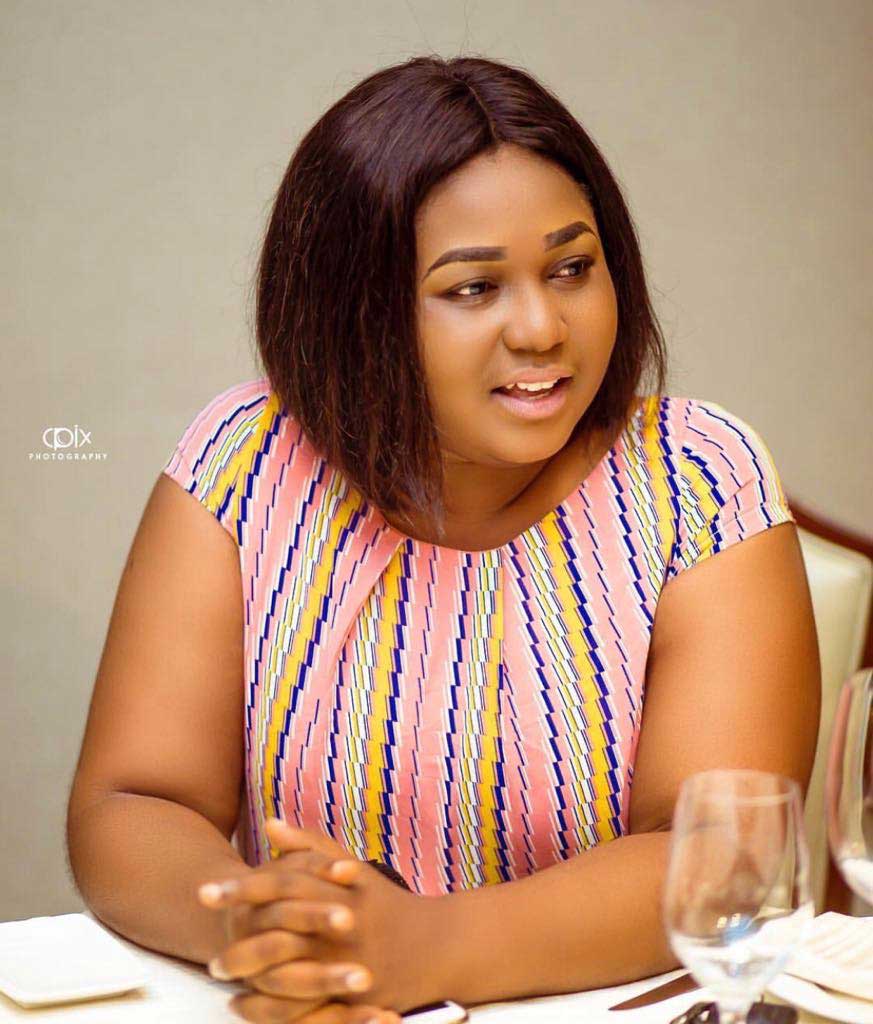 SEE ALSO: Popular Radio presenter involved in a near-death accident
"I am pleading with the family of that young actress, Xandy Kamel to take her to the mental clinic for a checkup because she has serious mental issues from what we have seen about her lately," Kwame Tutu stated.
"Who in her right senses will remove her panties on live television?. We have seen the likes of Yvonne Okoro, Nadia Buari, Jackie Appiah, Yvonne Nelson and the likes who never attempted such disgusting action for fame. I strongly believe that girl has mental problems and she needs help", worried Kwame Tutu told Ghana Page.
SEE ALSO: "Ghanaians Are Hypocrites"- Top Journalist Defends Moesha's 'S£X For Cash' CNN Comment
Kwame Tutu also had advice for media personality who are taking advantage of "sex sell" to manipulate young girls into doing despicable things on their show to cease it.
He advised his colleagues to live up to the standard as the fourth realm of the state and concentrate on developmental topics be it entertainment or social issues.