Confirmation audio available to Ghpage.com reveals that the sudden death of the late Anokye Supremo aka Daddy Lumba Jr was as a result of wicked actions from his girlfriend.
According to the source as captured in viral audio, the legendary highlife musician Daddy Lumba has no hands in the untimely demise of the musician but rather his girlfriend called Edith.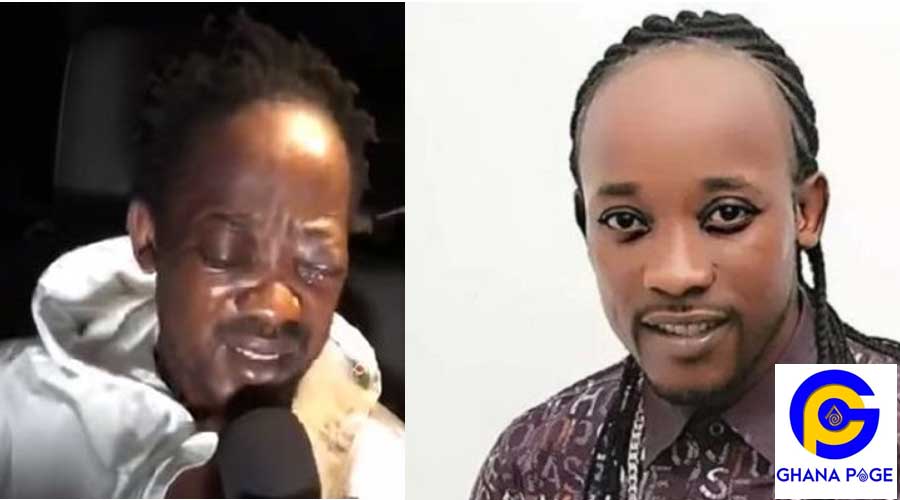 The source emphatically confirms that the heartless girlfriend of the late singer wasted all monies meant for the surgery of Anokye Supremo for reasons which can best be explained by herself.
The source giving clarification on her allegations claims that the so-called girlfriend called Edith popped up after Anokye's first interview with Kofi Adomah on Kofi TV, soliciting for funds to undergo surgery.
Edith who professed to be a helper sent from heaven came from nowhere and attached herself to Anokye, Anokye trusted her to the extent that he only listens to advice from her.
However, according to the woman in the audio who has been rumored to be a godmother of the late singer, Edith had access to his bank codes and whenever people donate money, the girl goes shopping with the money meant for Anokye's surgery.
The supposed godmother of Anokye Supremo sorrowfully added that the singer would have been alive by now if not for the sudden appearance of the ruthless girlfriend of his who only came to chop donors money meant for his surgery.
She continued to urged Ghanaians not to painfully blame the death of the late musician on the legendary highlife musician, Daddy Lumba claiming he had a kind and innocent heart for his look-alike.
Listen to the audio below…
Well, information available to Ghpage.com reveals that the woman captured in the audio was a godmother to the late Anokye Supremo who met him because of his connection with Daddy Lumba.
The woman is reported to have been providing and supporting Anokye when he was alive and even purchased musical instruments from abroad which were meant to support the life of the singer.
Many people including some gospel artists have alleged that Daddy Lumba, the Highlife living legend is responsible for the death of Anokye Supremo aka Lumba Junior.
They claim Daddy Lumba is a very wicked person who uses evil spirits to deal with anybody he has issues with him, but according to the audio above the Highlife legend's hands are clean over the death of his clone 'son'.