For the second time, Apostle John Prah has reacted to the damning allegations from US-based self-styled Evangelist, Kwame Addai that he is an Illuminati member and he was the person who killed his mother as a sacrifice to the Illuminati spirits.
Apostle John Prah
Speaking with Odomankoma Nana on USA based Highlife Radio Apostle John Prah angrily stated that, Evangelist Addai is suffering from Kwashiorkor in his head and he pities him.
SEE ALSO: Nayas told my wife we were secretly dating when she reached out to her about the wedding photos – Apostle John Prah shockingly reveals [Video]
Apostle John Prah explained that his mother died at the age of 83 from cancer after she battled the sickness for 10 years.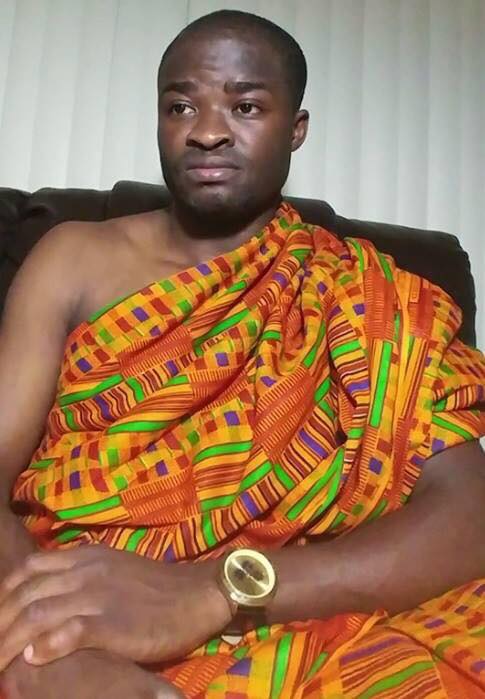 He, therefore, finds it disgusting that someone could actually accuse him so foolishly but he leaves it all to God.
SEE ALSO: Go and look for your husband; I am already married – Angrily Apostle John Prah blasts Nayas [Video]
Watch the video below
https://www.youtube.com/watch?v=I2nNBB33lWw
SEE ALSO: Boyfriend snatching drama: Sad Fella Makafui begs bloggers to delete stories about her and Medikal [Screenshot]
Evangelist Addai has accused Apostle John Prah of killing his mother for Illuminati sacrifice. Addai claims it was part of his initiation into the Illuminati occult.
Apostle John Prah has already reacted to it describing Addai as a madman who just wants to thrive on attention from famous people.
SEE ALSO: Wife of Apostle John Prah reacts to the viral wedding photos of Nayas and John Prah-This is what she has to say