The people, especially the women living at Bukom, a suburb of Accra, are in a jubilant mood following the humiliating defeat of maverick boxer, Braimah Kamoko popularly known as 'Bukom Banku'.
According to what Ghpage.com gathered from some of the residents at the area—They say the defeat is such a relief as the boxer will no more have the bragging right to parade himself along the streets abusing whoever crosses his path.
According to reports, minutes after the 7th round knockout, people especially women clad in white jumped to their feet and some thronged the streets with music dancing their hearts away in what has surprised many people — especially when Banku is one of their own.
READ ALSO:Video: Bastie knocks out Bukom Banku in 7th round
Some of the residents are reported to have said that whenever Banku wins a match, the whole area is regarded with great fear.
The aftermath of every match Bukom Banku wins, he will roam the entire Bukom, daring anyone who can challenge his supremacy to show up.It is also the time he beats women the most.—Thus the reason for their jubilation.
READ ALSO:Video: Bukom Banku rushed to KORLE-BU after he Suffered Humiliating Defeat Against Bastie Samir
Some of the women were seen on the street preparing the local dish Banku in a rather trolling manner to signify the beating down of the man who has described himself as a local champion and Africa's Mayweather.
https://youtu.be/W-b8R1b_jkE
In a non-title fight scheduled for 12 rounds, Bastie produced the performance of his career to end Bukom's undefeated record by stopping him in the seventh round.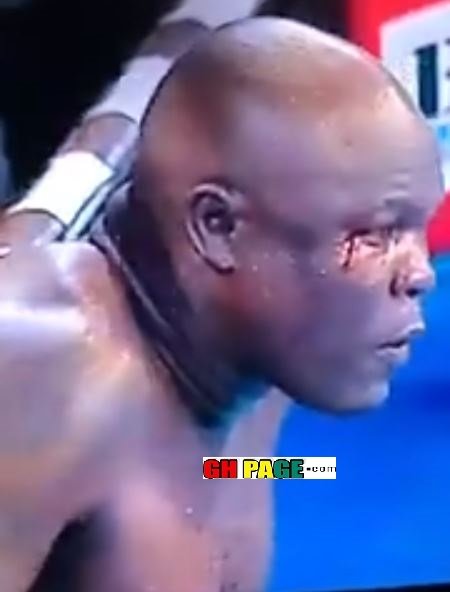 Banku looked in danger of being stopped earlier after he fell but held on before Bastie delivered the clinical blows in the seventh round to secure the victory and maintain his enviable unbeaten record.