Wonders! they say shall never end. Many people including myself always have thoughts about the unusual and shocking things that happened in our community and wonder the kind of spiritual masters behind all these strange things.
A moment of Shock mixed with amusement was expressed on the faces of people in Namatala Mbale, Uganda when a man got stuck in a woman at Triple Zero Guesthouse after having s*x with her.
The man was reported cheating on his wife with another lady and his manhood failed to pull out as usual after the massive enjoyment.
However, as at the time of reporting the story, efforts were still being made to release the bonded duo from the calamitous incident.
See Photos Below………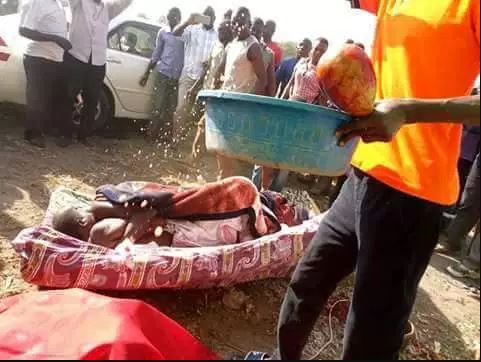 READ ALSO: 'Bie Gya' gives me more inspiration – Prophet Badu Kobi