DKB, the Ghanaian comedian, has allegedly chopped a young lady who begged him on Twitter to help her pay off her remaining school fees worth GH¢1,300. DKB only gave her GH¢200 and rudely told her that is all that he can afford after he enjoyed himself on the desperate young girl.
Besides that, DKB told the desperate lady he does not want any boyfriend-girlfriend relationship with the lady but only friends with benefits.
He will provide any money she wants for her business and make sure he gets her links with his fame.
Screenshots of DKB's diabolic intentions and subsequent betrayal were shared by the notorious Snapchat user releasing dirty secrets about celebrities in Ghana.
SEE ALSO: Female celebs whose name have popped up in Moesha-Ibana HIV scandal
Check out the chats below
SEE ALSO: Ama Burland whose Atopa tape has been released threatens suicide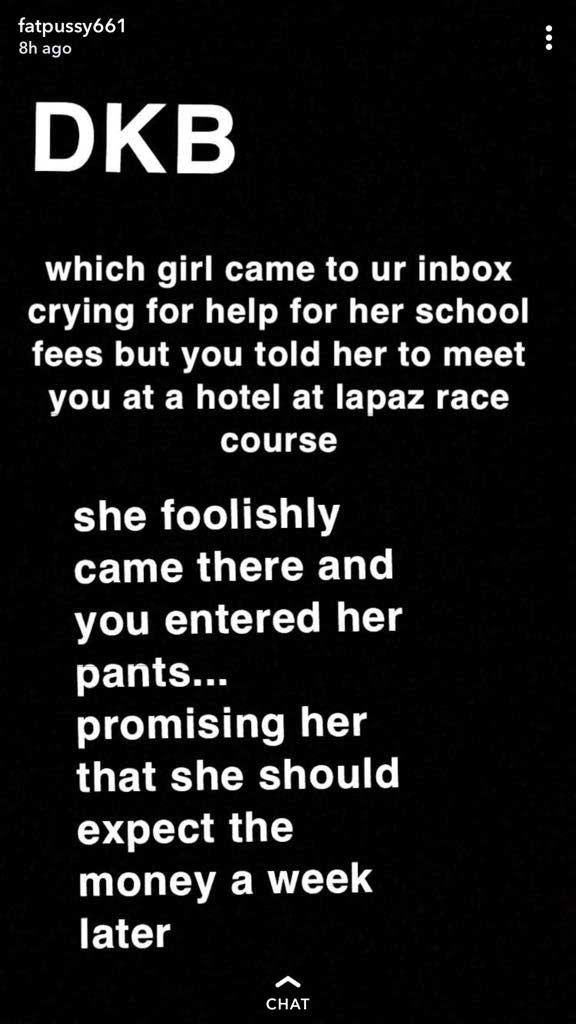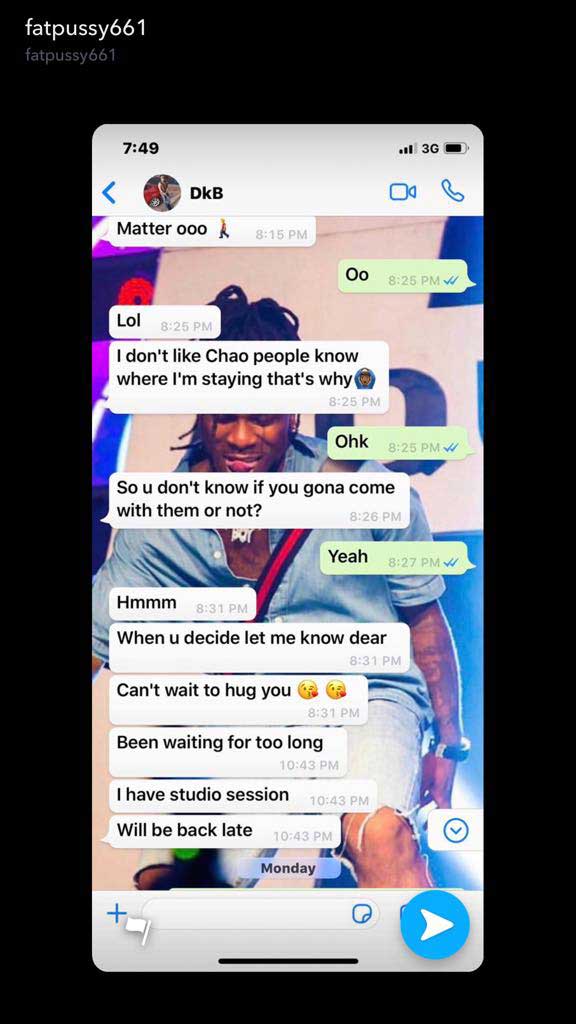 SEE ALSO: Chat of Moesha Boduong begging Mr. Abani's pimp to add her to orgy list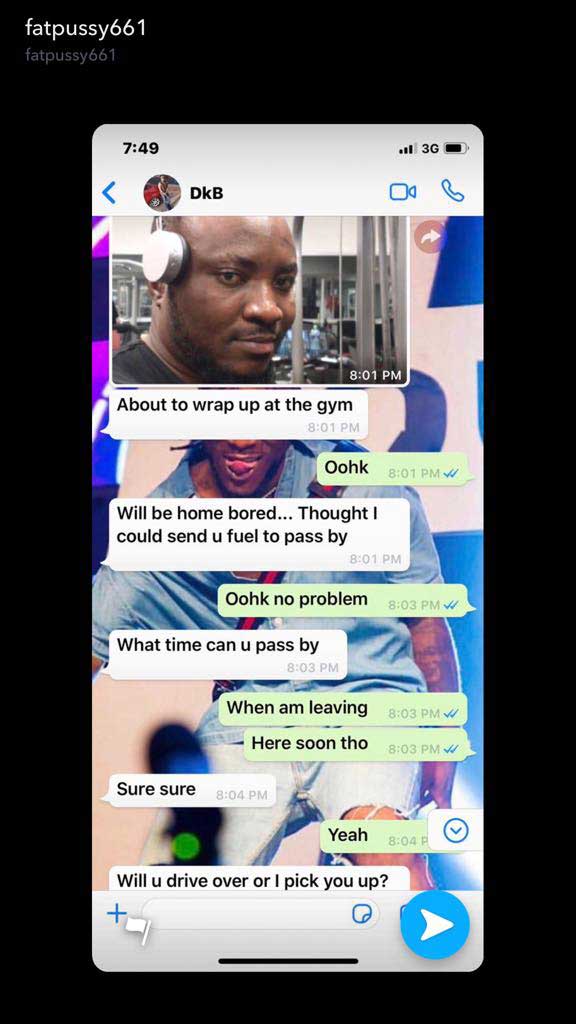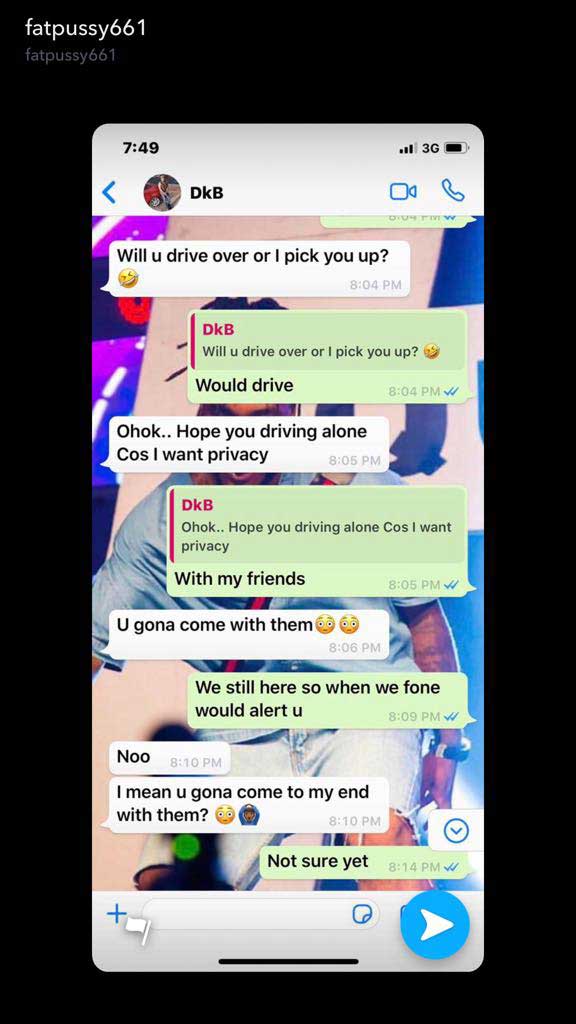 SEE ALSO: Meet Ghana-based Kenyan married couple who are porn actors-Ready to set porn company in Ghana [Video]
Other Social media users who have fallen prey to DKB's tricks came forward to reveal how DKB did the same thing to them.