Born Priscilla Opoku Kwarteng but popularly known by her stage name as Ebony Reigns is undoubtedly the hottest female artist in Ghana at the moment.
Hot as in the literal term and hot in producing hits upon hits.Accompanied by his afro pop music, Ebony's stage performances are always energetic and of course risque— And that's exactly what Ghpage.com found in this video performance.
In a performance that, according to Ghpage.com checks happened at the University of Ghana, Legon, and the students were stunned when Afro Dancehall artiste was seen touching her private part.
READ ALSO:Photos: See The Man Afia Schwarzenegger Was Caught Sleeping In Bed With
The 90's bad girl as she calls herself, in the video, could be seen pulling her pants to cover her "tonga"— when she realized it is showing full glare to the audience.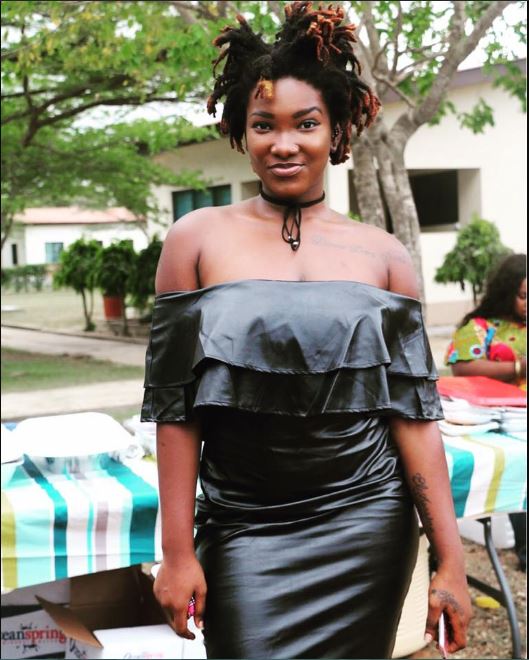 In fact, you can see it 'drawn'in the pants.She can also be seen dancing provocatively in front of the students who couldn't hide their excitement as seen in the video.
READ ALSO:I had my first Son at age 15 – Actress Vivian Jill Lawrence Reveals
Watch the video below closely
https://www.youtube.com/watch?time_continue=8&v=iu6X3OGOUD4
Priscilla Opoku-Kwarteng was born on 16th February 1997.She is widely known for her hit songs "Poison" and "Kupe" and she was discovered by Bullet, a member of Ruff n Smooth fame.