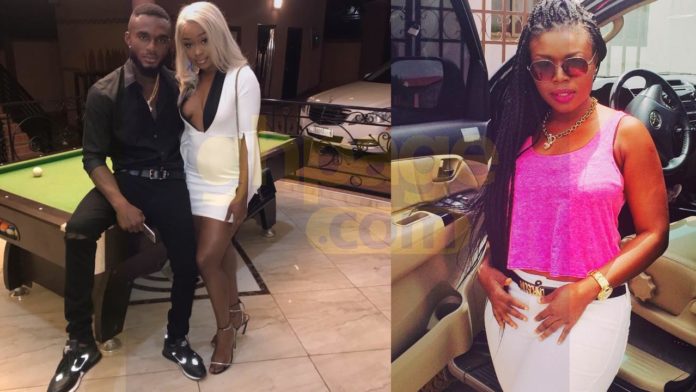 Actress cum Television personality Efia Odo has explained why she throw a shot at Delories Frimpong-Manso aka Delay after she tried to advise her on flaunting her new boyfriend Kweku Reveloe on social media.
Efia Odo since getting her boyfriend Kweku Reveloe who is alleged to be a "fraudster" has been flaunting pictures of themselves on social media and many people warned her to desist from doing that since her relationship status is supposed to be private.
Also Read: Here is why Efia Odo called out Delay as a "husband snatcher"
Delay also decided to advise young girl Efia Odo to stop flaunting her boyfriend on social media but Efia Odo in returned called her out as someone who dates a married man and is scared to flaunting them on social media.
In an interview with Hitz Fm, Efia was asked what she had to say about Delay's advise to her and she repeated the same thing in her post that suggested that Delay was scared to flaunt her man because she was dating other guys including married men.
Her post reads: "Dear Delay, I'm sorry I don't sleep with peoples husband(no shade), that's why I'm able to show MY MAN to the world.Why should I hide someone I'm so proud of,flaws and all. If a relationship will fail, it will be due to lies distrust insecurities and miscommunication. But we good!"
Also Read: I don't sleep with people's husbands – Efia Odo tells Delay
When asked if Delay ever responded to her tweet, she replied saying Delay has nothing to say.
Watch the video below:
SEE MORE: Video: Delay quizzes Efia Odo About Her "Falling Breast" And This Is How Afia Answered Her