Photos of Fella Makafui's mother working hard selling her charcoal to make ends meet has popped up on social media raising a lot of questions from social media users.
In the photos, the mother of Fella Makafui who claims to be rich and is going on campus tour teaching people how to be rich is working hard at her charcoal join.
SEE ALSO: Watch Fella Makafui twerk her huge tundra in a new viral video
The photos were shared by a social media user, James Boat Archimedes who claims he bought charcoal from Fella's mother just today at Anfoega where Fella's mum stays.
James Boat Archimedes posted:
Fella Makafui, your mummy still dey work hard. I took these pics today when I went to buy a sack of charcoal at her place at Anfoega. #HardWorkingWoman
SEE ALSO:
What people are wondering and can't seem to understand is why Fella Makafui's mother should be working this hard at her age.
Fella Makafui claims to have bought her mother a 3 bedroom house and a Kia Optima a few weeks ago. She also claimed to have opened a supermarket for her. So how come her mother is still selling charcoal by the roadside? Well, only Fella Makafui can answer this.
SEE HERE: Fella Makafui buys KIA Optima car for mother, opens a new supermarket for her
Check out the photos below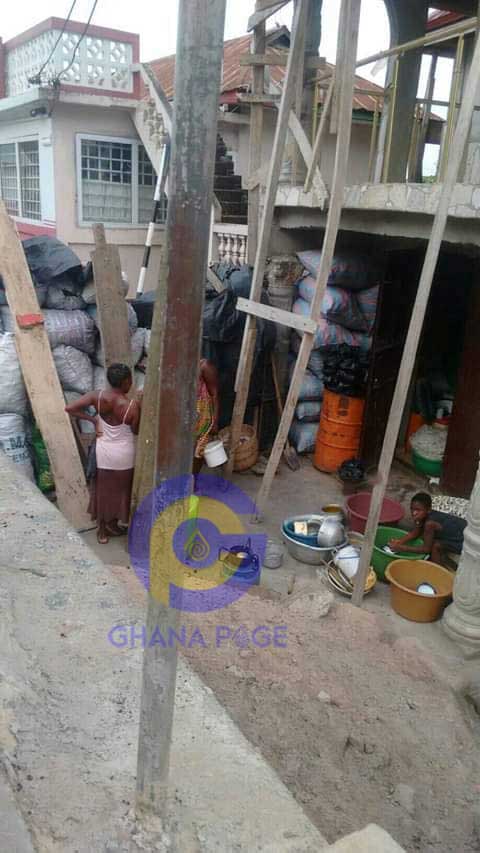 SEE ALSO: Actress Fella Makafui caught kissing Model Lharley
Anyway, she is a very hard working woman and we celebrate her. God bless you with more strength and life.