Samuel Mensah, a former student of Opoku Ware SHS who will be turning 19 this month has set the record by being admitted into 8 U.S.A universities.
Out of the eight U.S universities got accepted into, 3 are in the Ivy League Schools, the most prestigious Universities in the world.
He got accepted into the Ivy League schools; Princeton University, Dartmouth University, and Columbia University. He also got admitted into the following U.S Universities; Stanford, Duke, Northwestern, Williamson, and Vanderbilt.
SEE ALSO: Meet The 21-Year-Old Ghanaian Who Is Chartered Global Management Accountant
According to the record, each year, over 200,000 students apply for admission into the Ivy League Schools but only 10% get admitted. Well, Samuel Mensah, the Opoku Ware former student has not been admitted into one or two but three.
The young Ghanaian started his education at the KNUST Basic School, where he had his elementary and basic education. And had his high school education at the Opoku Ware Senior High School. He was part of his school's Science and Maths Quiz team.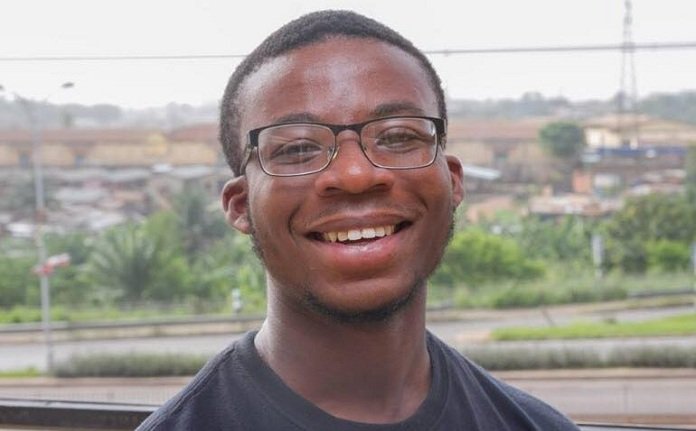 SEE ALSO: 2018 National Maths And Science Quiz: Here's the full list of SHS that have qualified
Speaking to Citinewsroom, Samuel Mensah who says he has not yet decided on his choice of school but favors Stanford University in California said:
"I'm really excited at the prospect of going to some of the best universities in the US and consequently in the entire world."
"Going on full scholarship merits that response so I am very excited and very happy about the whole thing," Samuel Mensah added.
SEE ALSO: Here Are Before Fame Photos Of Rising Ghanaian Singer, King Promise