It's been revealed that the young girl at the center of the trending leaked $ex tape is not 16 years as initially reported in the media but she is actually 20 years old. And the girl also claims the headmaster is her boyfriend and he provides for her.
For some days now, a $ex video of the headmaster of Braman Edumanu D/A Basic School in the Asikuma Odoben Brakwa District of the Central region and allegedly his 16-year-old pupil has been trending on social media.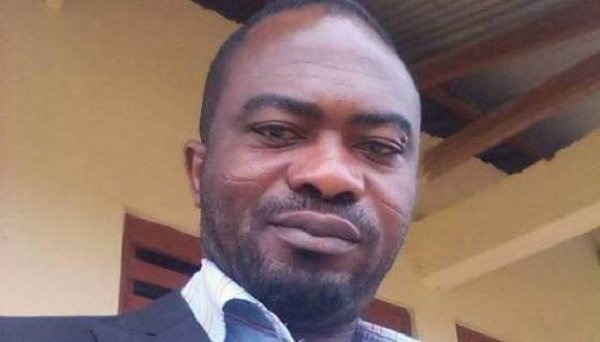 SEE DETAILS: Ghanaian Headmaster caught on tape having $ex with his 16-year old pupil
But it has been revealed that the girl involved in the video is not 16-years-old but 20-years-old and she is not the pupil of Mr. Robert Sepey, the headteacher
She is a Senior High School Student. Ghpage.com also gathered from reliable sources that the girl insists the headmaster is her boyfriend and he takes good care of her.
SEE ALSO: Check out Photos of the 16-Year-Old girl who gave her headmaster a 360° doggy style on kitchen stool 
General Secretary of GNAT, David Ofori Acheampong speaking to Ekourba Gyasi on Atinka AM Drive confirmed that indeed the girl is 20 years. He also confirmed speculations that Akwasi Ben, the jilted boyfriend of the young lady circulated the video. He said:
"In this particular matter, it is more of an issue of morality since the student is not directly under the head teacher. My understanding is that a gentleman who felt jilted by the lady in question circulated the video to disgrace her", he stated.
Ghpage.com is still following the issue and will update you on any development. Stay with us.
SEE ALSO: Meet Mr. Robert Sepey, the headmaster who was caught on camera sleeping with his 16-year-old pupil (Photos+Video)