Mr. Robert Sepey aka 'Kitchen Stool Headmaster' has finally spoken on the atopa scandal between him and his SHS girlfriend and its subsequent issues.
According to the embattled Headmaster of Adumanu D/A Basic School in the Asikuma Odoben Brakwa District of the Central Region, some of the stories which were attached to their scandal were all false allegations.
Speaking in an interview with Kofi Adoma Nwanwanii on Kofi radio and TV, Mr. Sepey admitted that he recorded the whole incident but it was based on mutual consent between him and his girlfriend.
Giving a further explanation of the event, the Kitchen Stool Headmaster narrated that it all started when he paid a visit to her supposed SHS lover and they both agreed to record such special moment as a retention item.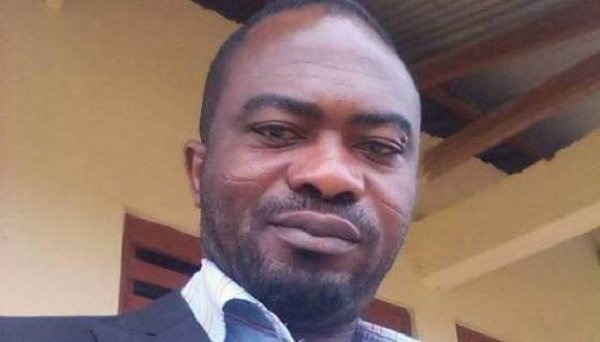 He made a statement to admonish public claims that he secretly filmed the event out of the girl's nose, says that wasn't the case.
Mr. Robert Sepey in the interview also made a confession that the girl was at that time an SHS student but not a pupil in his basic school as it was earlier reported.
Read Also: 

Atopa video of 3 boys 'chopping' a St. Louis SHS girl
Watch the video below…
Subscribe to watch new videos
The Kitchen Stool atopa video hits social media somewhere early last year in the month of January and became one of the popular issues in the space of the media.