Ghanaian US-based Uprising actress, Efia Odo has made a confession that she will never offer her body to movie producers in exchange for movie roles even if it's a Hollywood movie role.
According to the erotic actress, for what she knows only people who are desperate for fame and money will allow themselves to be touch by the producers and wouldn't know how to describe those people.
"Those people who want to sleep with producers are the one who wants the fame and the money. If you know, you have the talent, and you still go ahead to sleep with a producer for a movie role, then….." she said.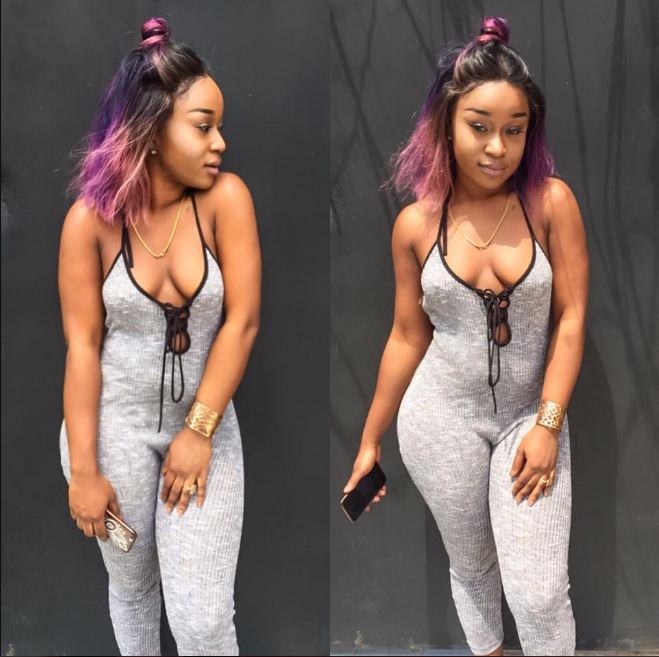 Efia Odo continued that she has been gifted with the talent as an actress and wouldn't be sensible for her to swap her body in exchange for movie roles as some actresses have been doing.
When the actress was questioned by the host Zionfelix, "Have you slept with a movie producer for a role before?", this is what she said,
"Please, I am a professional, and I don't do such things. I am not money or fame hungry to indulge in such things," Efia Odo answered.
She added emphatically that not even a Hollywood role can lure her into sleeping with producers.
"As for me, I can never sleep with a producer for a movie role, not even a Hollywood producer," she added.
Watch the video below……..
Subscribe to watch new videos
Ghanaian Comedians: DKB & DAVID OSCAR F!GHTS OVER (WHOS THE KING OF COMEDY GHANA)
https://youtu.be/HqdDTD6vjMw