https://www.ghpage.com/expensive-lifestyle-of-the-rich-check-out-billionaire-osei-kwame-despites-car-collection-photos/Osei Kwame Despite, the Chief Executive Officer of the Despite Group of Companies is one of the richest and most successful entrepreneurs in Ghana.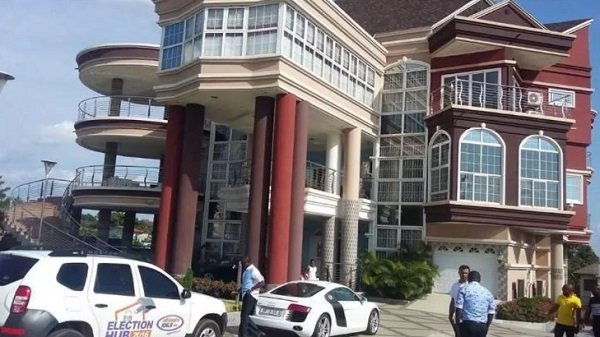 His company, the Despite Group of Companies is one of the biggest in the country. The group is the parent company of Peace FM, Okay FM, Hello FM, Asomdwie FM, Neat FM and peacefmonline.com.
U2 Company Limited (Iodated Salt Production), Neat Foods Company Limited (which produces and markets NEAT Fufu, NEAT Banku, NEAT Abenkwan, NEAT Hausa Koko, NEAT Diary Products) and United Television (UTV).
Special Ice Company Limited (Water Bottling Company), This Way Products (Makers Of This Way Chocolate Drink and This Way Motherlac) are other businesses he has a hand in.
He is also into the microfinance and banking company, BestPoint Savings and Loans Limited (BPSL), real estates and counting, he also owns a general and life insurance business- Best Assurance and Best Life Assurance.
READ ALSO: Check Out Billionaire Osei Kwame Despite's Car Collection (Photos)
Therefore, owning such a house is something that is highly possible as he sits on real cash.
The cash man invited some staff of the EIB Group to his mansion in Kumasi, check out the photos;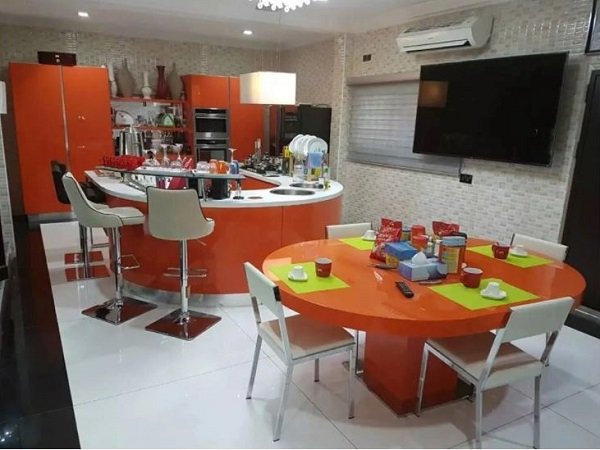 READ ALSO: Photos: Meet beautiful Ghanaian female celebrities with adorable kids but no husbands (Born one celebrities)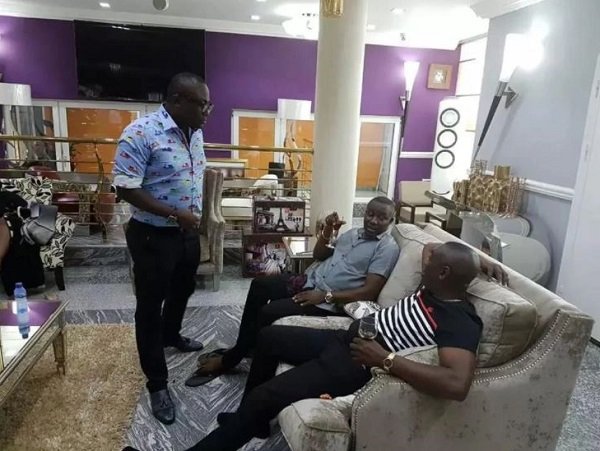 READ ALSO: Osei Kwame Despite's Daughter and Her Husband so Loved Up In New Photos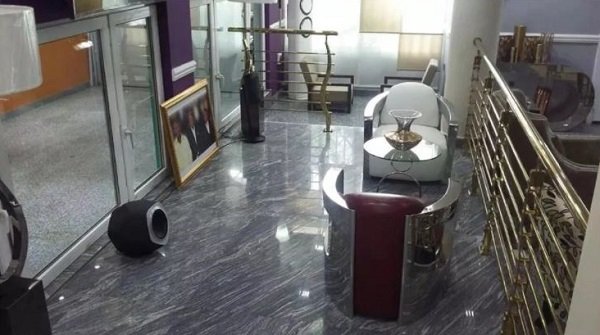 READ ALSO: Photos from Kwaku Shink & Osei Kwame Despite's daughter's wedding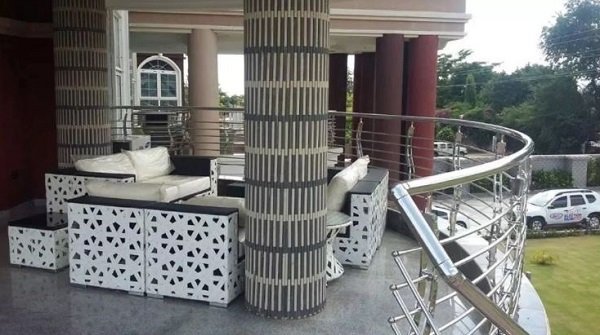 READ ALSO:[Photos] Meet The Most Handsome And Pretty Kids Of Ghanaian Celebrities – Very Cute!