It is obvious that some of our actors and actresses grew up looking different from their childhood photos and others with the same facial and body features which give no difficulties in recognizing them.
Comparing how they look now to their young age photos, do you think your favorite actor or actress have changed that much or he/she looks the same as at now?
READ ALSO: [Photos] 11 Hot Famous Female Celebrities Who Have Showed Off Major Clea-vage
You may somehow find it difficult in identifying the difference because of the pictures quality but if indeed your own favorite movie star falls within this list then you can really identify the difference.
Here is the list of the recent photos grid with the old ones 
#1. NADIA BUARI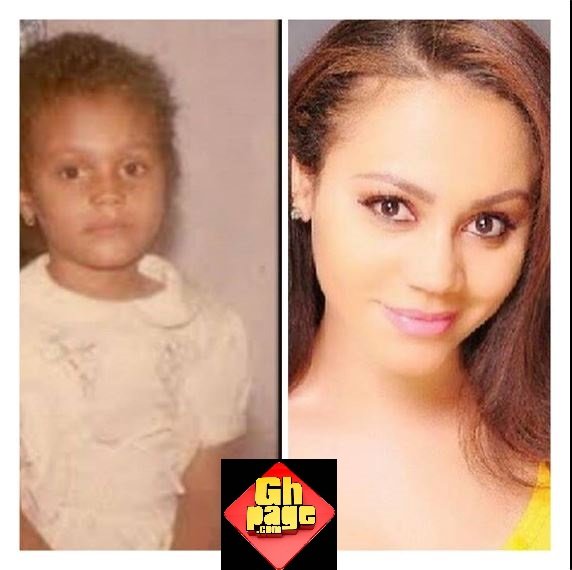 Nadia Buari is a Ghanaian actress born in Ghana, Takoradi to a Ghanaian mother and Lebanese father on 21 November 1982. She studied performing arts at the University of Ghana. She has featured in more than 20 movies.
Her movie career began with her playing a role in the TV series Games People Play in 2005, she has received two nominations for Best Actress in a Leading Role at the African Movie Academy Awards in 2001 and 2009. Nadia's first major film was Mummy's Daughter, after which she starred in Beyonce: The President's Daughter, her role as "Beyonce" was her major breakthrough.
SCROLL DOWN to NEXT PAGE and click to continue the story
READ ALSO: 10 Celebrities You Never Knew Are Lawyers (With Pictures)