Renowned Kumawood young actress and Kumasi-based singer, Yaa Jackson has once again shocked Ghanaians with her ignorance about her own studying subject in Senior High School(SHS),
The budding actress this time didn't cause embarrassment with her Member of Parliament (MP) dating issue but rather the meaning of CRS, a subject she reads at school.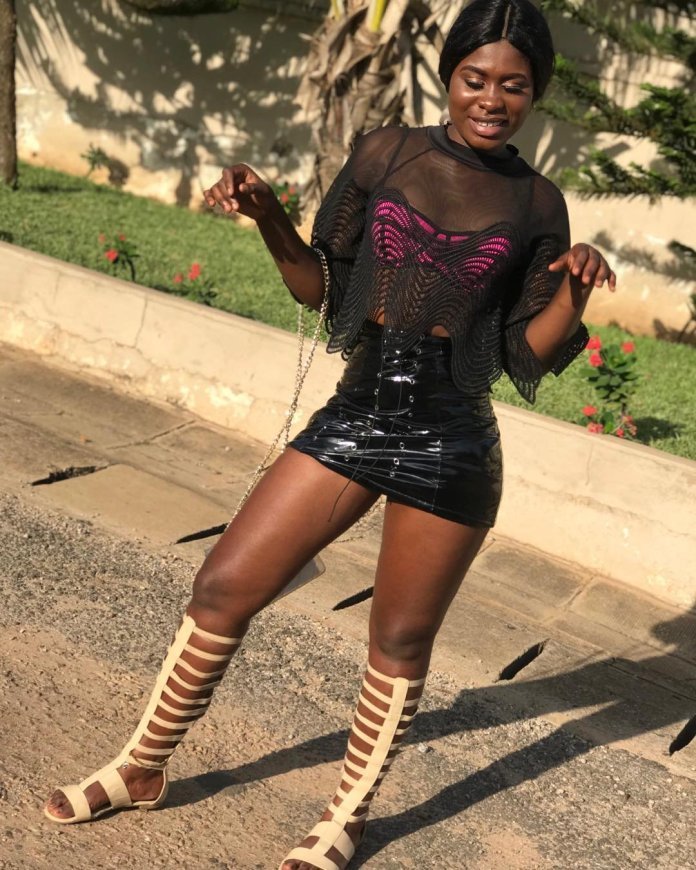 Speaking in a live interview with Peace FM's Akwasi Aboagye, Yaa Jackson mentioned the various subjects that are included in her course she studies in school.
Yaa who by then was holding a confused mind mentioned CRS as part of her subjects, however, when asked the meaning of CSR, she said "Christian Religious Service".
The singer who is well-known for wearing dresses worth GHC1000 appeared dump about the components of the General Arts she claims to be reading at the Presbyterian Girls Senior High School(SHS).
Well, what makes the situation so embarrassing is how she appeared so confident with her answer and kept stressing on Christian Religious Service until she was prompted by a member of her team that she had made a mistake and that it was rather Christian Religious Studies.
However, a lot of Ghanaians on social media is shocked that she could not tell the meaning of a subject she reads in school, an indication that she is a nitwit.
Watch the video below…
It would be recalled that the Kumawood actress was reported not to be focusing on her formal education at the Senior High School (SHS)  after she hinted of plans to drop out of school in pursuit of her music career.
Yaa Jackson revealed that if she comes to the realization that music pays well, she will quit the classroom activities because they will be no need in struggling in school when they both literally end up on the same street.