AMG rapper Medikal after days of searching for his Jesus chain that was stolen in Sunyani almost a week ago has been able to track down the person who stole it.
After the chain got stolen, the rapper came out and promised to give out an amount of $10,000 to anyone who returns the chain because it was very dear to his heart.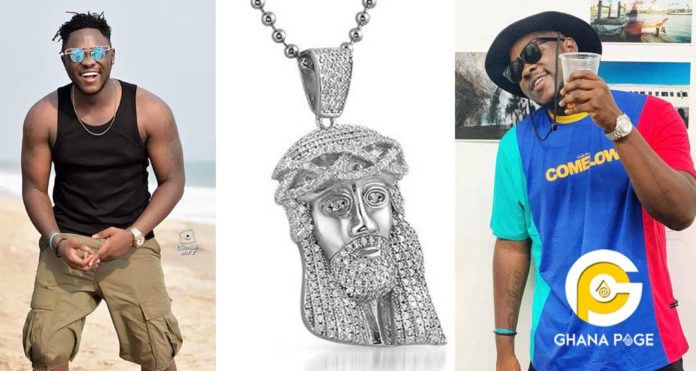 Also Read: Would you have accepted Medikal's proposal if he were a coconut seller? – Fan to Fella Makafui
Some few days, after his announcement some guys in a video, claimed to have the chain in their possession but they are not going to return it to him.
Well, in a new video sighted the "Too Risky" hitmaker is seen showing a picture of a young guy and was heard asking his fans if they knew him because he was that one that snatched his precious chain.
Watch the video below:
Guess the rapper might be keeping his money after all.