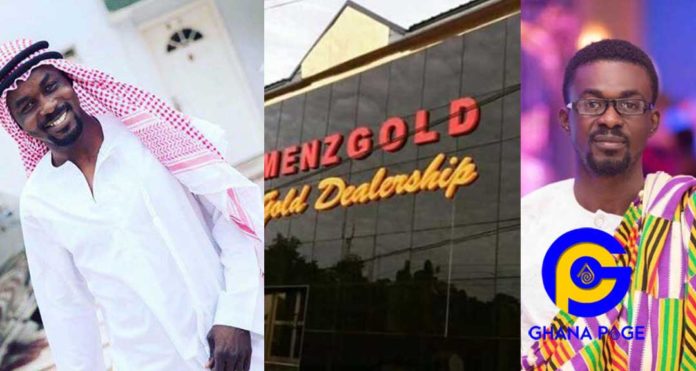 Thieves have broken into the head office of embattled gold dealership company, Menzgold Ghana Limited at Dzorwulu, a suburb in Accra, Ghpage.com can confirm.
The burglars Ghpage.com has been told made away with all computers in the trading hall, TV sets, photocopy machines, air conditioners, fans, and DSTV decoders.
SEE ALSO: Sad News: Rapper, Okomfo Kwaade has relapsed again and Oguns Kele has thrown him out of his house – he was sent back to the rehabilitation center in handcuffs [Video]
The robbers used the backdoor to break into Menzgold head office where they made away with all these properties. Nobody has been arrested yet.
Menzgold has been shut down since 2018 following the Securities and Exchange Commission (SEC) report that Menzgold has violated its operational permit.
SEE ALSO: Menzgold customers invoke curses on Akuffo Addo and NAM 1 again
Nana Appiah Mensah, the CEO of Menzgold is currently in Dubai standing trial for a gold business gone bad. Ghpage.com is following his court case and will report back shortly.