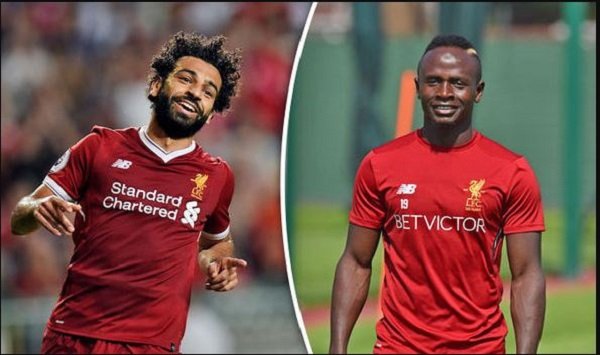 Liverpool Superstars Mohamed Salah and Sadio Mane have been confirmed to be attending the Confederation of African Football's (CAF) awards in Ghana this coming Thursday.
The Liverpool duo was given the permission by the team to attend this event just 24 hrs before their match against Everton.
Salah and Mane who hail from Egypt and Senegal respectively have been given a nomination alongside Gabonese striker Pierre Emerick Aubameyang for the coveted African Footballer Of The Year award.
The well-organized football awards event which is slated for Thursday 4th January will feature these two great football players along with other prominent Football stars and officials.
Liverpool manager Jurgen Klopp speaking at a press briefing after the club's  2-1 thrashing of Burnley last week stated that he understands the importance of the awards to the players and that influence his decision to allow them to fly to Ghana.
"If it had been a matchday they wouldn't have asked, but the night before is fine. We sleep in a hotel, they sleep in a plane. That is all the difference, the modern world.

"If Mo is not fit, it will not be for that. For our side, it is just a sign of respect. I know it, I had Aubameyang too, and there is nothing more important for them than to go there. It's fine" He stated.
Speaking of their fitness and training ahead of the event and their next match, Klopp confirmed that the pair would have a separate training session at Melwood on Thursday morning before flying to Ghana.
He added that Salah, who missed the game at Turf Moor, was even in a doubt to face Everton anyway due to a groin injury.