The fastest growing kumawood actress has disclosed to the populace where she took her acting inspiration from.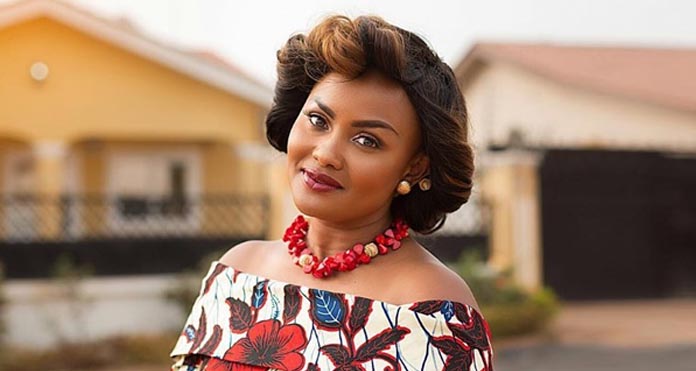 Being interviewed on Ghpage.com, the reigning kumawood actress divulged that, multifarious award winning actress 'Nana Ama McBrown' has being her inspiration since her childhood days.
READ ALSO: Nana Ama McBrown has a gorgeous look in her latest photo
She added, she can't keep this secret to herself, than to confess to the public that, the most popular kumawood actress 'Nana Mc brown' is her role model in the movie industry, because her style of acting is like her's.
"Her life style and her contribution to the society and the country as well, that, I can boldly say she is the one am looking at. I started  watching her movies when I was just seven (7) years  old. This really inspired me to be an actress, I even told my mother and father about it that, I will be going into acting because Nana Ama MCBrown is the woman I look up to. They thought I was just joking, but here I am today, a talented young actress in the kumawood industry" she said.
READ ALSO: Nana Ama Mcbrown surprises crowd with performance of Ebony songs
"My mother always used to tell me I should have a vision in life and make sure I concentrate on that, this piece of advice kept me going always" she stated.
However, she added that her style of acting is to play a role to inspire, motivate and speak more into the life's of young youth like her type, and the general public as well.
The fatest growing kumawood female actress also highlighted on her intuition and impulse of collaborating with big time actors and actresses in the movie industry some time to come.
Being a youngest actress in the industry, she  strongly believe in her dreams of becoming like Nana Ama one day.
READ ALSO: Rapper vs Rapper: Resounding Feuds in Hip Hop History