Gospel musician, Omane Acheampong has finally replied the attacks rained on him by another gospel musician, Nana Osei Bonsu Hoahi a few days ago.
In a conversation with Ghpage TV, Omane Acheampong explained that he compares Nana Osei Bonsu Hoahi to a dog and he will never run after a dog who bit him to retaliate.
SEE ALSO: Omane Acheampong blasts Nana Osei Bonsu Hoahi & Prophet Badu Kobi
Omane Acheampong wandered the kind of chief who serves under Otumfuor Osei that will threaten to poison and kill another person.
According to Omane Acheampong, a prominent chief at Manhyia called him to advise him about Nana Osei Bonsu Hoahi.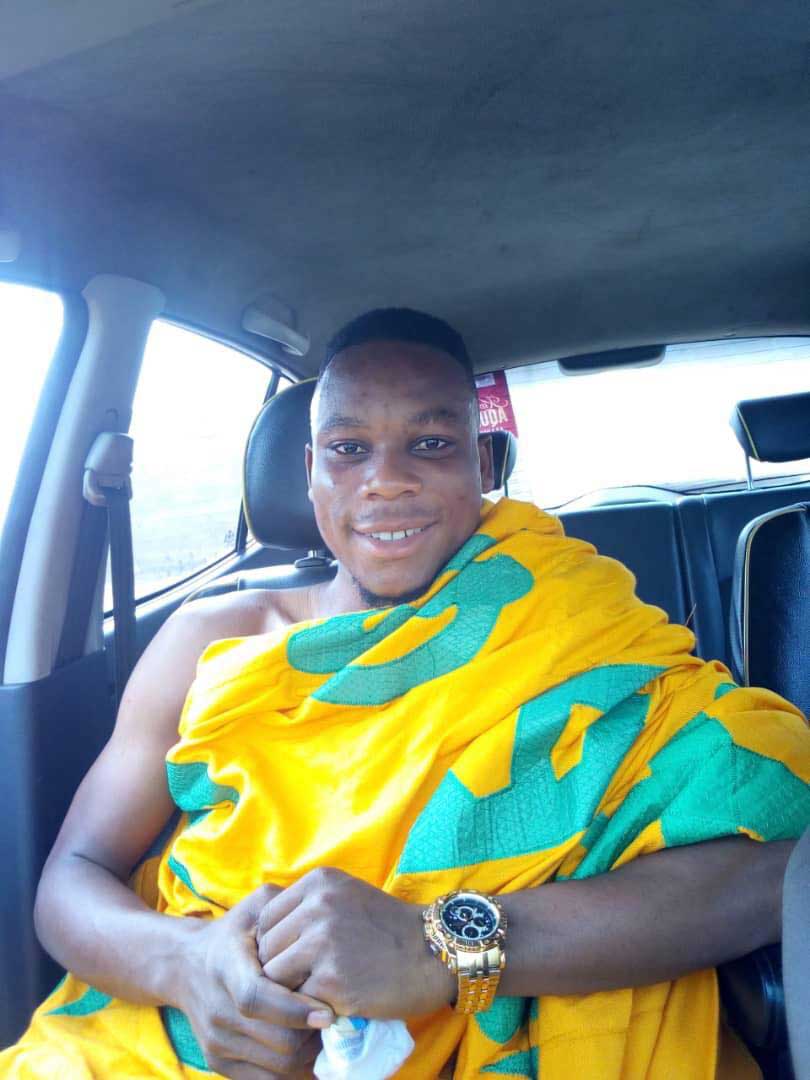 SEE ALSO: Omane Acheampong goes to Benin for juju-Otumfuo's palm wine tapper, Nana Osei Hoahi
The chief told him to ignore Osei Bonsu because he is just a nobody trying to drag him through the mud. He denied Osei Bonsu as a chief at Manhyia
"Thabita Kum" claims he has taken his advice and will not entertain Osei Bonsu Hoahi who is his old time friend.
SEE ALSO: Daddy Lumba killed Anokye Supremo with juju-Great Ampong & Hoahi
Listen Below
According to Nana Osei Bonsu in audio obtained by Ghpage.com, Omane Acheampong is a fraudster who promised to take him abroad but ended up cheating him of his hard earned money.
SEE HERE: Woni Twaasiri-Great Ampong tells a fellow gospel musician in a leaked audio
The gospel musician who is also the Palmwine Tapper of Nana Osei Tutu II could not understand why his own friend could steal his money.