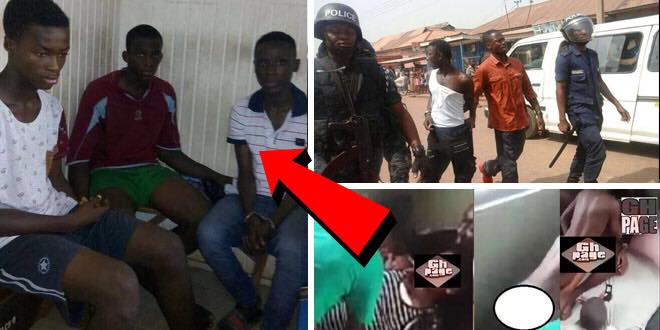 The Ashanti Regional Police Command has arrested the fourth suspect in the gang-rape video which has gone viral on social media.
The suspect who was believed to be hiding in Accra turned himself into the police after the family members had adviced him to do so.
READ ALSO:"The four Boys-One Girl Gang Rape"; Ghana Police Speaks – This Is All You Need To Know
His arrest comes a day after police announced of intensified efforts to track all the four other suspects who had taken to their heels
Ghanaians have also shared their views on the type of punishment they deem fit for the culprits in the gang-rape saga.
Some have called for public flogging, others are pushing for a jail term. However, some people believe that jail was going to rather harden the young culprits.
Meanwhile, the Minister for Gender, Children and Social Protection, Hon. Otiko Afisa Djaba has called on the security agencies to check that the circulation of the video is stopped.
Also,9 Ghanaians Who Have Proved That Exam Results Does Not Determine Success In Life