In a hot audio which is fast going viral, a woman is alleging she personally led the founder and leader of True Word Fire Prophetic Ministry to an occult in the Gambia to secure a juju that has helped him establish himself as one of the most powerful prophets in Ghana now.
According to the woman making these damning revelations against Prophet Nigel Gaisie, Nigel Gaisie personally came to her in Gambia and requested she helps him acquired a powerful spirit that can help him establish himself as one of the best pastors in Ghana.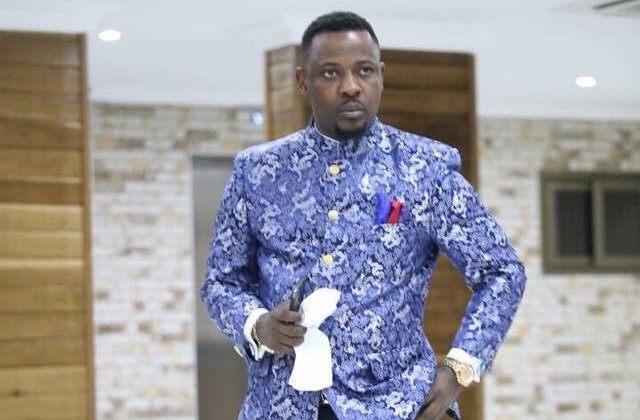 SEE ALSO: Video:Ebony's aunt is behind her death & She was a chronic Lezbian-Prophet Nigel Gaisie reveals
Nigel Gaisie is the prophet who claims to have prophesied the death of late Ebony Reigns months before she died and has equally prophesied the impending doom of Stonebwoy. He claims there is an occultic plan to kill Stonebwoy through road accident in Easter 2019.
Interesting, another man of God has prophesied Prophet Nigel Gaisie will himself die in a road accident on the 9th of December 2018.
SEE ALSO: Man Of God Prophesies The Exact Date, Time, Venue, And How Prophet Nigel Gaisie Will Die – It's Soon
LISTEN TO THE AUDIO OF THE JUJU ALLEGATION AGAINST NIGEL GAISIE BELOW
https://www.youtube.com/watch?v=UtGc_u2cPoQ
SEE ALSO: Audio:Prophet Nigel Explains Stonebwoy's Illuminati Prophecy, Talks About Shatta Wale & Other Ghanaian Artists