Founder and leader of the True Word Fire Prophetic Ministries, Prophet Nigel Gaisie, was at the Mallam Atta market to share the word of God with the traders and at the end of it shared some money to the market women— which a shoeshine boy got his lion share.
The popular prophet in a video GHPAGE.com has sighted, as part of his soul winning agenda after preaching a powerful word of God to the market women made an altar call.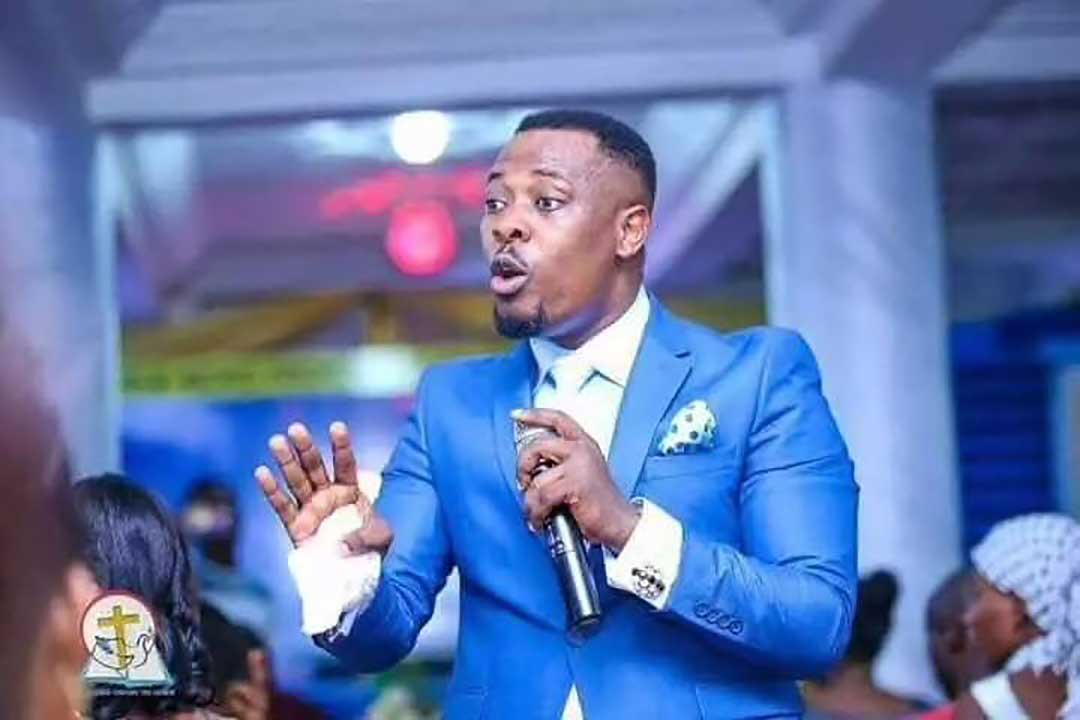 As the tradition with altar call goes, they confessed their sins and accepted Jesus Christ as their Lord and personal savior.
After that, he told his associate pastors to give each of them Gh500 to support their businesses.
For an unexpectant shoeshine boy who was with them, he gave a cash of Gh1000 to start a business since the prophet claimed to have once plied that trade and knows the stress that comes with it.
He then, as an act of kindness, randomly gave Gh500 to other traders who had gathered to listen to his sermon with an obvious aim of putting smiles on their faces that day.
READ ALSO: Kwaw Kese shows off his mansion and cars to spite Shatta Wale
This act of benevolence was also extended to orphans at the market who he promised to take all the five orphaned children he had at that moment to school.
Watch the video below;
The man of God, Prophet Nigel Gaisie was born to Prof. Samuel Kwesi Gaisie from Larteh and Grace Titibia Odoe from Akwapim Adukrom.
He said he had a deprived upbringing because his parents got separated. He reckoned that his late father claimed taking care of them would lead to them to do well in life and in return would cater to the needs of their mother— so neglected his responsibilities towards them.
He recalls having sold cassava, plantain, onion and bread on the streets of Adabraka and Asylum Down before. He always states to have grown up in pain and had seen naked pain before so he purposed to overturn that life and situation.
He schooled at the King of Kings International School. He proceeded to Abuakwa State College, then to Accra Polytechnic now Accra Technical University where he studied Purchasing and Supply programme.
READ ALSO: Prophet Nigel Gaisie reveals why he sleeps with other women behind his wife
He then went to the University of Ghana and offered Political Science, History and Linguistics relying on the Students Loan Scheme and from the benevolence of a few people.
What shot him to fame is when he prophesied the death of the late popular dancehall queen, Ebony Reign.