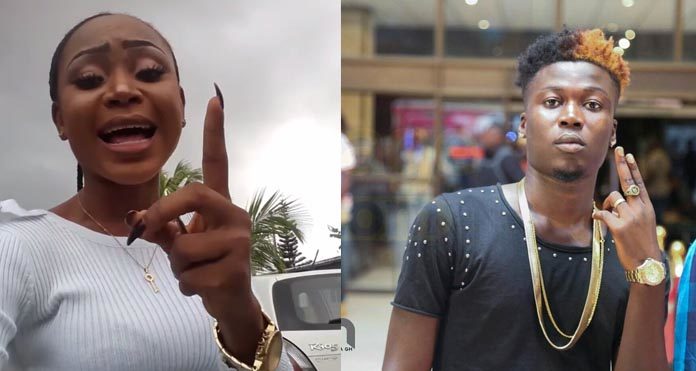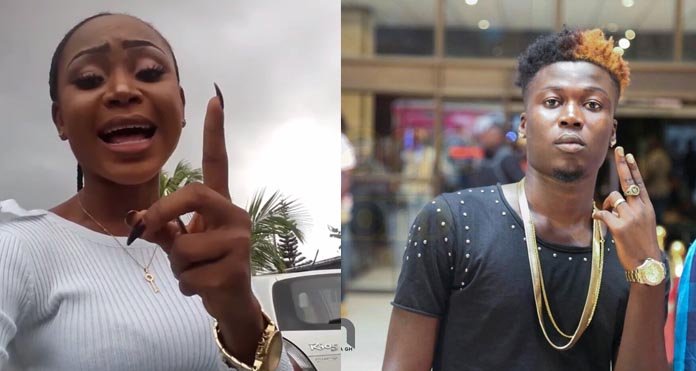 Blak Avenue muzik signee Wisa Greid has also thrown shot at confused actress and slay queen Rosemond Brown after she asked him to stop peddling lies that they are dating.
Recently Rosemond Brown who has nicknamed herself 'Akuapem Polo' slammed Wisa Greid in a video, pissed off that the hiplife star has been going around telling people that the two of them are a couple.
Also Read: "Stop Going Around Telling People Am Your Girlfriend" – Actress Rosemond Brown Warns Wisa
In response, Wisa has said he has no interest in Rosemond Brown because she's not his type and he also claimed that she likes 'small boys' which is why she's turned her attention on him.
"I'm even shocked this Rosemond lady is saying I'm in love with her. I'm a cool guy and I respect myself, she's not the type of girl I want," he said.
" I have never said anywhere that I love her, I don't feel anything for her and I don't want her to be my girlfriend either " he added.
Also Read: Slay Queen Efia Odo Replies Confused Rosemond Brown Who Threatened To Beat Her
Watch video of Rosemond attacking Wisa