Get Ghana Latest News in your inbox each morning.
SUBSCRIBE
"Who cares about your chicken Change property", this statement was one of the main punchlines in Sarkodie's advice to Shatta Wale in his latest rap freestyle dubbed "My Advice". Well, Sark has just proven he is dosted and probably richer than Shatta Wale who brags with his wealth.
Just a few days after Shatta Wale customized his Benz "Advice" in a subtle reply to Sarkodie's diss song to him, Sarkodie has launched a brand new Range Rover Vogue.
SEE ALSO: Lyrics of Sarkodie's advice (diss) song to Shatta Wale
It is unknown when he purchased it but it appears to be recently; the car is not even registered yet. Sarkodie took the car to GHOne premises yesterday where he had an interview.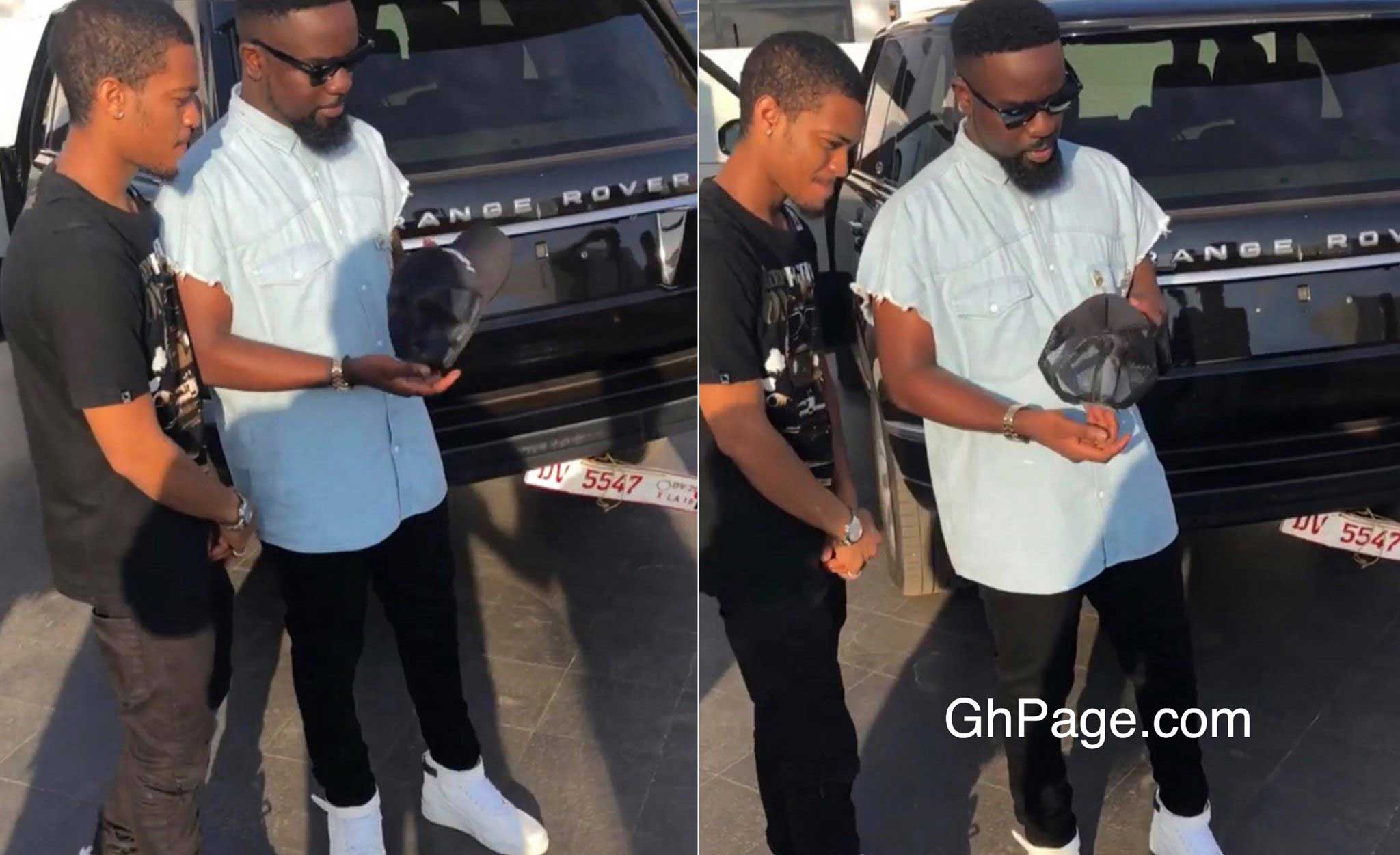 In the meantime, Shatta Wale told Sammy Flex on Zylofon FM yesterday that he won't be replying Sarkodie's diss song to him and Sark releasing the song is just a vindication that he is poor.
SEE ALSO: List of Sanctions placed on Pope Skinny by SMF for being a sellout
WATCH SARK'S NEW CAR BELOW
https://www.youtube.com/watch?v=ioQR2wmliSQ&feature=youtu.be
Shatta Wale for over a month before the launch of his Reign Album went about throwing shades at Sarkodie for unknown reasons.
SEE ALSO: Shatta Michy breaks silence on Sarkodie's diss song to Shatta Wale
Among other things, he described Sarkodie as a broke artist who is just relying on past glories with nothing to his name.
Sarkodie avoided a confrontation with Shatta Wale who he describes as a brother but he got fed up at up at a point and gave Shatta Wale a piece of his mind which so far has been described as the dopest diss song in recent times.
SEE ALSO: Apologize to Shatta Wale or face our wrath-fans warn beefing artists
In retaliation, Shatta Wale who was gifted a Benz on his birthday customized the number plate "Advice 1-18".
Sharing the car on his Instagram page, Shatta Wale captioned it: Advice well taken… Mercedes Benz no Dey talk ??"
SEE ALSO: Shatta Wale customizes new Benz number plate 'Advice 1-18'