Popular Adom FM and Kofi TV presenter, Kofi Adomah Nwanwani resigned from the multimedia station, GHPAGE.com reported.
Though the popular Akan newscaster has on several occasions failed to reveal the reason for his sudden resignation, sources at Multimedia Group has informed GHPAGE.com that Kofi Adomah at a point was told to choose between his fast-growing Kofi TV (Youtube channel) brand and the multimedia group.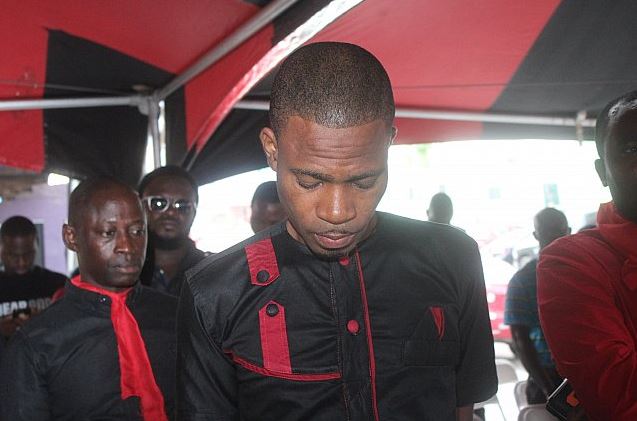 We were told Kofi Adomah's work at Kofi TV at a point and as it could be seen denoted a conflict of interest —Where some of the stories or advertisement that could have been brought to Adom FM (multimedia) were channelled to Kofi TV.
READ ALSO: Kofi Adomah's resignation from Adom FM is part of his Illuminati role – Evangelist Addai
Moreover, another source close to Kofi TV revealed to GHPAGE.com that, Kofi Adomah is currently schooling and as far as he knows, Kofi wants to concentrate on his education and of course expand his already flourishing brand Kofi TV.
While Kofi Adomah has been quite stingy with the details of why he resigned, GHPAGE.com gathered that his personal engagements like the KOFI TV —which already has its office at Kokomlemle— close to multimedia conflicted with his work at MGL.
His Kofi TV office we gathered was at Atiko junction but relocated to Komlemle in about a year ago.
READ ALSO: Captain Smart calls his bosses "Fools" after they released a statement confirming his arrest
So in a nutshell, the reason why Kofi Adomah has resigned from Adom FM which takes effect today, November 30th 2018, is that he wants to focus on his company and also have some time to further his education.
https://www.youtube.com/watch?v=nxz_klWKg28
Kofi Adomah, who has been a regular host of Adom FM's prime time news, 'Kaseibo is Tasty' has worked with the multimedia station for close to 12 years.
He rose through the ranks to become the news Editor at Adom TV.