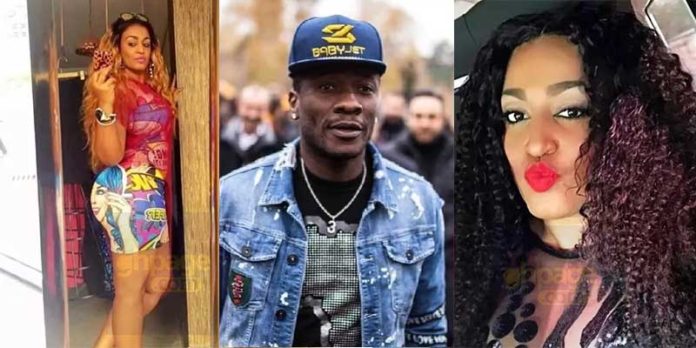 Nina Atalah, the woman said to be the one behind Asamoah Gyan's divorce from his wife Gify Gyan, has finally spoken stating that she needs protection.
According to Nina, she's unhappy with the many media reports portraying her in a bad light, hence, her demand for protection.
Read also: "I'm no longer in a relationship" – Sister Deborah confirms break with Medikal
In the wake of Asamoah Gyan and Gifty's divorce brouhaha, it was established that Asamoah Gyan was reportedly linked to a wealthy businesswoman whom he is set to marry in the coming days if his petition for annulment of their marriage is agreed to by the court.
Asamoah Gyan has been spotted several times with the woman and has some instances been announced as the wife of Asamoah Gyan. It happened when Asamoah Gyan opened his new sports bar located in Osu, Accra.
Read more: Gifty was already married when she married Asamoah Gyan
Again she was mentioned as the wife of Asamoah Gyan when Emmanuel 'Game Boy' Tagoe fought his last bout in defence of his IBO World title this month.
Prior to the divorce reports going viral, Atalah was said to have been accused of secretly dating the football star, but she refuted that and said Gyan was just her tenant.
Read this: 6 hot photos of the lady alleged to be behind Asamoah Gyan's divorce
According to her, she rented out the facility which now houses Gyan's spot and bar called BJ's Spot, therefore, they only had a tenant-landlady relationship.