Becca is in South Africa to promote his new song, "Nana" featuring Sarkodie and she has shared a video boogying in one of the studios she granted an interview. The video which is supposed to excite her fans has angered some of her die-hard fans who do not understand why she keeps bleaching her skin.
BECCA'S IG POST
https://www.instagram.com/p/Bl8osOUlim1/
Over the year, Ghanaians have descended on Becca who used to be described as the epitome of Africa beauty for bleaching her gorgeous black skin to white.
SEE ALSO: Zylofon Media signee Becca deletes Instagram pictures
Born Rebbecca Akosua Acheampong, Becca has been nicknamed Zylofon Broni, Akosua Jackson among others because of her sudden white skin.
Although she has been ridiculed for her past photos and videos, this new video has caused outrage from some of her fans who can't seem to take it anymore.
SEE ALSO: "I don't date married men" – Becca reacts to dating NAM1
One fan who wanted the old Becca back wrote:
Another fan who can't get over the fact that this is really Becca wrote: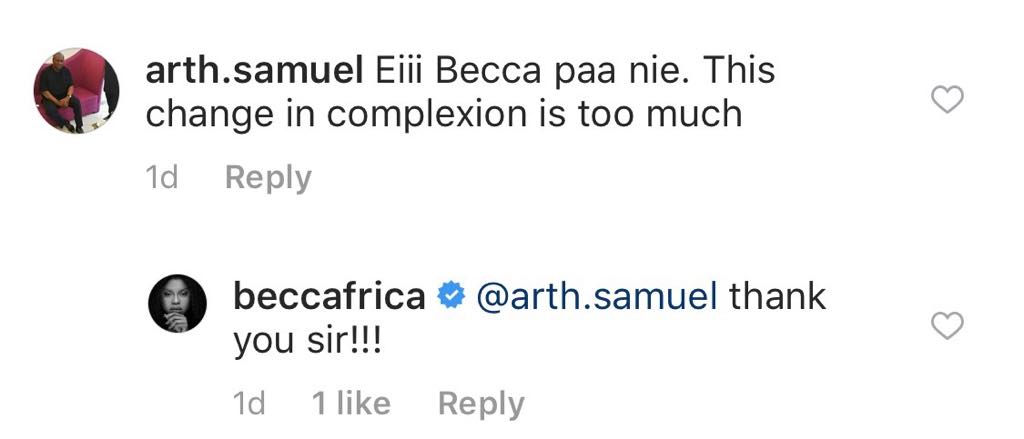 One guy who just felt disgusted with the color change simply wrote:
Another fan pleaded with Zylofon Broni to just stop bleaching, he wrote:
Well, we all hope she starts rethinking about this bleaching thing. We all want her back, Don't we?
SEE ALSO: I don't have a problem with Afia Schwarzenegger – Becca