Barely 8 months after the private wedding ceremony at Dansoman in Accra on 6th October 2018, reports went out today, 11 May that the wife of Ghanaian actor Chris Attoh, Bettie Jenifer has been shot dead in Maryland, USA.
The police report revealed that Bettie Jenifer had closed from work around 5:00 PM yesterday evening, 10th May when he was approached by "a black male with a thick build and black hair, wearing a dark shirt and pants" holding a gun.
SEE HERE: Chris Attoh's wife, Bettie Jenifer shot dead in Maryland, USA-Here is what happened [Photos]
Bettie tried to flee but she was shot by the killer. She was pronounced dead when she was rushed to a hospital in Maryland.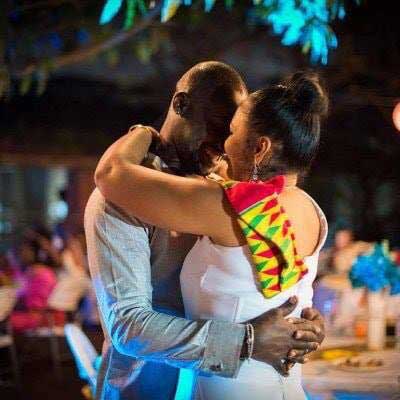 Many people have been asking more questions about who Bettie Jenifer is since the report went out and Ghpage.com has some answers.
The 44-year-old American, Bettie Jenifer is the owner and Managing Director of Express Employment Professionals Greenbelt, a private firm, and a leading staffing provider in the U.S., Canada and South Africa
SEE ALSO: Here is the current state of Chris Attoh after his wife was shot dead in USA [+Photos]
According to a report on MyNewsGh.com, Express Employment Professionals offers a comprehensive range of HR services to its clients as well as provide temporary to permanent placement, direct hire and outsourced placement services for local and global customers and fulfill all aspects of commercial and professional staffing within Accounting & Finance, Office & Administration, Engineering, Healthcare, IT, Legal, Life Sciences, and Manufacturing & Logistics. Other offerings include payrolling, managed services, recruitment process outsourcing, and HR consulting solutions.
She holds a Bachelor of Applied Science (BASc) from the Temple University in Philadelphia, Pennsylvania and also holds a degree in Business Management Walden University where she specialized in Business Administration and Management, General.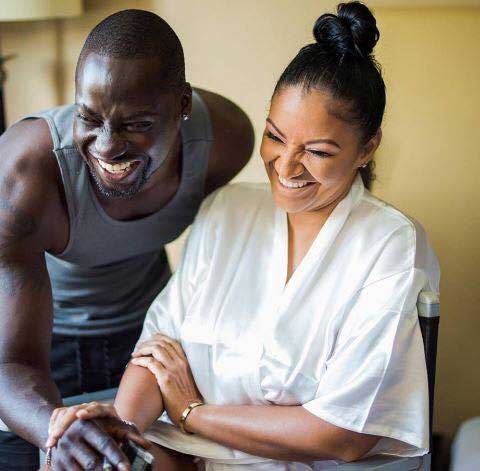 SEE ALSO: Here are PHOTOS of Bettie Jenifer, Chris Attoh's wife who has been shot dead in the USA and Details of how she was killed [SEE]
She was the former Regional Director for the U.S based LCA Vision, a provider of photorefractive keratectomy in the United States under the LasikPlus brand where she bagged seven (7) awards for her hard work from 2008-2012.
Her trophies include: Regional Director of the year (2009), Who's Who honored member of executives, professionals, and entrepreneurs (2012), Project management leadership and Profitability Region (2004-2009), Leadership Service Award with Project Integrity (2009), Outstanding Leadership Award (2008- 2010), Outstanding Leadership (2007-08) and Centers of Excellence (2006-2008).
SEE ALSO: For the first time, John Dumelo puts his huge mansion and expensive cars on display [Video+Photos]
Ghpage.com sends out her condolences to the family of Bettie Jenifer more especially her husband, Chris Attoh. May he be strengthened in these difficult times.