A new report coming from the U.S. District Attorney's Office has revealed that Chris Attoh's wife who has been gunned down, Bettie Jenifer was married two men simultaneously and one of the husbands is drug kingpin who is serving a jail term.
According to the report just received by Ghpage.com, the drug dealer husband of Bettie Jenifer, Kendrick Jenifer was the main cocaine supplier between Baltimore and Woodbridge, Virginia, USA. He distributed 450 kilograms of cocaine.
SEE HERE: Eyewitness narrates how Chris Attoh's wife, Bettie Jenifer was shot dead by an assassin in the presence of dozens of people [Video]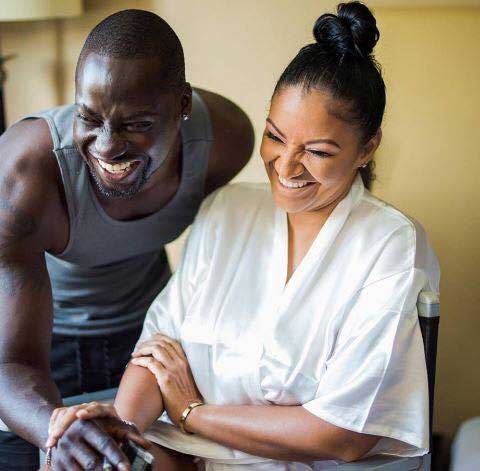 "Jenifer drug trafficking organization" distributed at least 450 kilograms of cocaine in Baltimore and Woodbridge, Virginia
"Kendrick Jenifer lived large as a major Baltimore drug dealer, but now he will lose all of his toys and live for two decades in federal prison," U.S. Attorney Rod Rosenstein said in a news release after his sentencing, according to the Baltimore Sun.
Chris Attoh's wife, Bettie Jenifer's husband, 47-year-old Kendrick Jenifer is serving 20 years jail term for importing cocaine from Texas and distributing in Baltimore.
SEE ALSO: Details of how Chris Attoh's wife, Bettie Jenifer was shot by 'gang' of her drug baron ex-husband who is in jail because she remarried surfaces online [SEE]
On 9th April 2019, Kendrick Jenifer filed for divorce against his wife Bettie. Bettie in return filed for divorce 6 days later. However, the lawyers involved in the divorce process refused to comment when contacted by News4.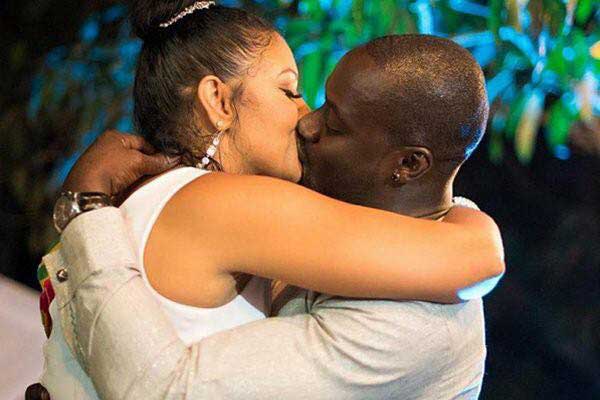 Meanwhile, Ghanaian actor Chris Attoh and Bettie Jenifer got married in October 2018 at Dansoman in Accra after Chris divorced his Nigerian wife, Damilola Adagbite.
Greenbelt police confirmed Sunday the shooting was targeted and not a random incident. The Police, however, have not named a suspect or motive in the case.
SEE ALSO: Chris Attoh speaks for the first time after his wife, Bettie Jenifer was murdered in the USA – Here is his message to his fans [Screenshot]
Chris' Talent Agency refused to comment when they were approached for a comment on the death of Bettie. The Spokesperson said:
"Waka Talent Agency is saddened by the death of Bettie Jenifer, who was married to our client, Mr. Chris Attoh. We would like to note that the family has requested to mourn in private and therefore will not be doing any press interviews or commenting on the death."
SEE ALSO: Here are MORE PHOTOS of Bettie Jenifer, Chris Attoh's wife who has been shot dead in the USA and Details of how she was killed [SEE]
So far the only description the police have is that the shooter is "a black male with a thick build and black hair, wearing a dark shirt and pants."