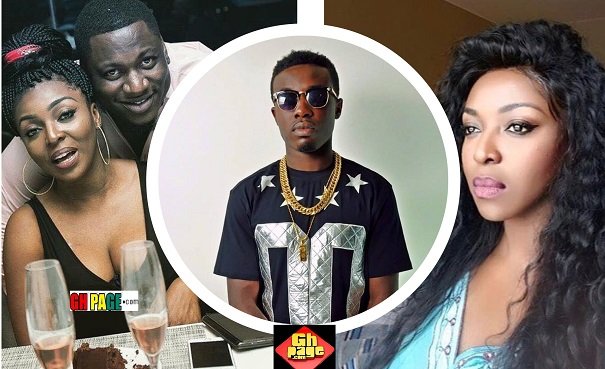 For days, weeks, and even months there was a story trending that actress Yvonne Okoro was tied to another alleged fraud boy-Criss, Waddle, Ghpage.com can attest to.
We still couldn't figure out what was going on between the two until Criss posted on his Instagram page that, Yvonne was just his crush.
Yet, the story on their relationship gained grounds when the musician cum 'businessman' released a single "Letter To Yvonne Okoro".This perhaps made people believe that, the two are having or have had something gone on between them.
READ ALSO:Photos: Emelia Brobbey Is Ranked The 3rd Richest Kumawood Actress—Here're Pictures Of Her Cars, Mansions, Wealth & Lifestyle
Again, Criss in an interview with Caroline on Yfm and as monitored by Ghpage.com got questioned about this same relationship saga and he said;
"I had the opportunity to be her friend for two years straight.And the "Letter to Yvonne Okoro song is just me being creative. Lots of people write songs for people they like, I thought I will just do same"
"When I had the opportunity to be her friend for two years, I realized she was a good person and at some point in time, I think I did some things that were wrong and I see nothing wrong with me coming out to write a song saying I'm sorry. That was special to me. She was a special friend to me."The Amg Boss added
READ ALSO:14 Ghanaian Celebrities Who Are Not "Full Ghanaians" -See Their Other Nationalities
Months down the line, Ghanaian actress has finally spoken about their relationship.
Scroll down to continue the article on the Next Page