Regina Daniels, despite her young age, has already earned popularity and made a name for herself in Nollywood.
The 17-year-old Regina took to social media to celebrate her mother, Rita, on her birthday. While sharing lovely photos of her mother, Regina revealed how her mother sacrificed her marriage for her and her siblings. She also noted that she sacrificed her career in Nollywood for her.
Read Also :Shatta Wale shows off his luxurious cars in a latest photos
The journey of Regina Daniels started with a woman (Rita Daniels) you were determined to see me succeed, you dropped your own career for me, took lots of insult from people who now beg to feature me in their movies, you begged for food for your children to survive, you hawked, you carried cement just so we could have a roof over our head, you pushed wheel barrow to earn money, you did lots of hard jobs just for survival' she said.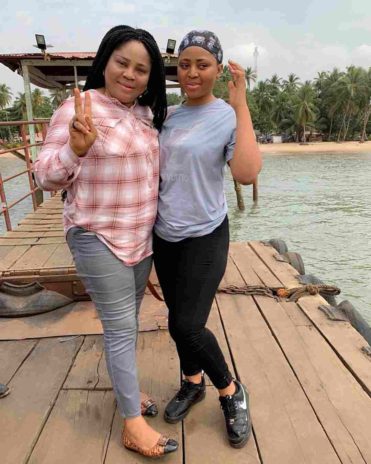 Regina added that, 'I know that no matter what I do, it can't repay you for all that you have done. You dropped your marriage for our sake, suffered a lot, you didn't have a life of your own, you lived your life all for your children ( birth and adopted) You feel my pain even without a single word from me. THANK YOU MUMMY FOR BEING YOU. Happy birthday my world'.
Watch Regina and her mom having fun below :
SEE ALSO :Thosecalledcelebs Instagram page pulled down after Michy's exposé