The Economic and Organized Crime Office (EOCO) has reacted to the report filed by Ghpage.com that one Stanley Kodie aka KOD who is claiming to be the brother of Nana Appiah Mensah has alleged that the head of the institution took various sums of money from NAM1 during his good days.
In a press statement released a few moments ago, EOCO has refuted the claims from KOD and stated that it's a deliberate attempt by unscrupulous persons to taint the image of EOCO to derail its efforts to retrieve NAM1's assets per the court order.
SEE HERE: NAM1's 'brother' speaks-Names big men who took money from NAM1 including EOCO Boss [Watch]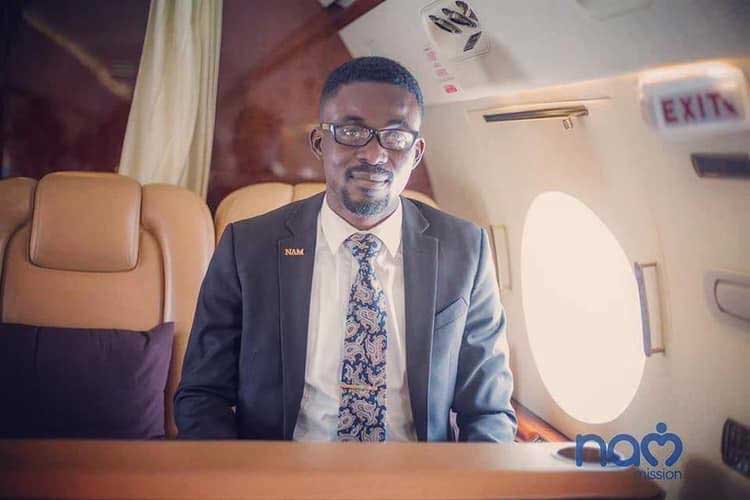 Part of the statement from EOCO's press release reads:
The video is malicious and slanderous of the Executive Director. The supposed brother (KOD) of Nana Appiah Mensah has no basis for his allegations. We wish to state clearly that the statement is totally false
That the Executive Director, Mr. K.K Amoah nor any member of Staff of EOCO has in no time received cash of any denomination not mobile phones nor 4X4 Land Cruiser from Nana Appiah.
SEE ALSO: Kennedy Agyapong finally shows Anas exposé part 2 and an interview with Sheikh Al Thani [Watch]
READ THE FULL STATEMENT BELOW
Yesterday, 5th February, One Stanley Kodia aka KOD based in the UK who parades himself as the brother of NAM1 and even assaulted Afia Schwarzenneger in the UK because she spoke against NAM1 took to his Facebook timely to drop wild allegations against the EOCO Boss, Mr. K.K Amoah.
According to KOD, several big men took money from NAM1 to shield him and Nana Appiah Mensah recorded them taking those bribes with his CCTV cameras and it will soon be made available to Ghanaians.
SEE ALSO: Angry NAM1 unfollows Becca, Shatta Wale, Gafah, others on Instagram-This could be the reason
KOD MAKING HIS ALLEGATIONS
KOD alleged that the Economic and Organized Crime Office Boss, KK Amoah took various sums of money from Nana Appiah Mensah during his good days and even went as far as taking phones from NAM1.
He alleged that One Bashiru, an officer at EOCO was the one going to the Chairman of Menzgold, Fred Frimpong for these bribes.
SEE ALSO: NAM1's father threatens to expose top officials who took money from his son
The young man went on to allege that the EOCO team that stormed the various offices of NAM1 and his mothers' house went there with the sole purpose of tampering with the CCTV Cameras.