– Mother of Ernest Opoku has reacted to Nayas incessant attacks on her son
– According to Ernest's mum, she hasn't seen Nayas before neither has she been introduced to her
– She has thus warned Nayas to stop her nonsense and dared her to bring that to Kumasi
Ernest Opoku's mother has reacted angrily to claims by Nayas that her son has impregnated her and who later tried to force her to abort.
According to Ernest's mother, she has not seen Nayas before neither has she been introduced to her as a fiancee or even as a girlfriend.
She added, that her son has also not reported any pregnancy to her, so does not understand why Nayas is bent on tarnishing her son's image.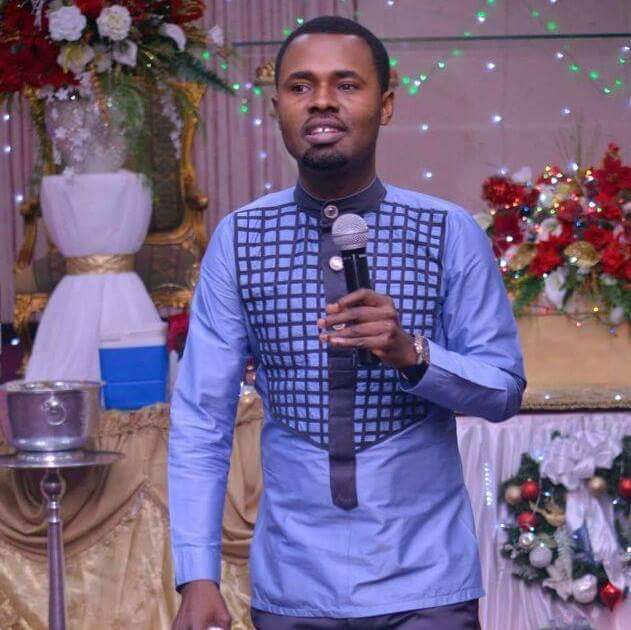 GHPAGE.com reported the lashing of gospel musician Ernest Opoku by one of his 'pregnant' ex-girlfriends, Nayas, on May 14.
The incident happened at the studios of Accra-based Adom FM, where Ernest Opoku was reportedly conducting a live worship programme.
According to reports, Nayas stormed the station with the cane hidden at her back in a long dress she wore.
Nayas started lashing Ernest Opoku the moment she gained access into the studio, and because it was a live programme, listeners who had tuned in heard the commotion.
Some of them reportedly run to the station to see what was really going on.
But Ernest's mother who was called into a live Facebook discussion over Nayas behavior towards her son rebuked her and added, Nayas should count herself lucky she didn't do that act in Kumasi, else would have faced her wrath.
She continued that, if anything happens to her son, she will ask Nayas. She quizzed if Nayas is a good woman why is she not married or why didn't she marry the man she had her first son with?
The mother also indicated that, if Nayas claims her son's penis is big, why did she allow it to enter her in the first place.
Watch/listen to the video below
https://youtu.be/eqUpyPcGfbE
Meanwhile, Nayas has said Ernest Opoku milked her dry during their relationship and has thus vowed to deal with Ernest Opoku anywhere she meets him to teach him a lesson.
The actress claims, she also hurt because the gospel star had described his illicit affair with her as a "mistake".
Nayas has also been charged with unlawful entry by the police and granted bail.