Fella Makafui has sent a chilling love birthday message to her boo, Medikal today as he celebrates his birthday. According to Fella Makafui, meeting Medikal is the most wonderful thing has the ever happened to her life.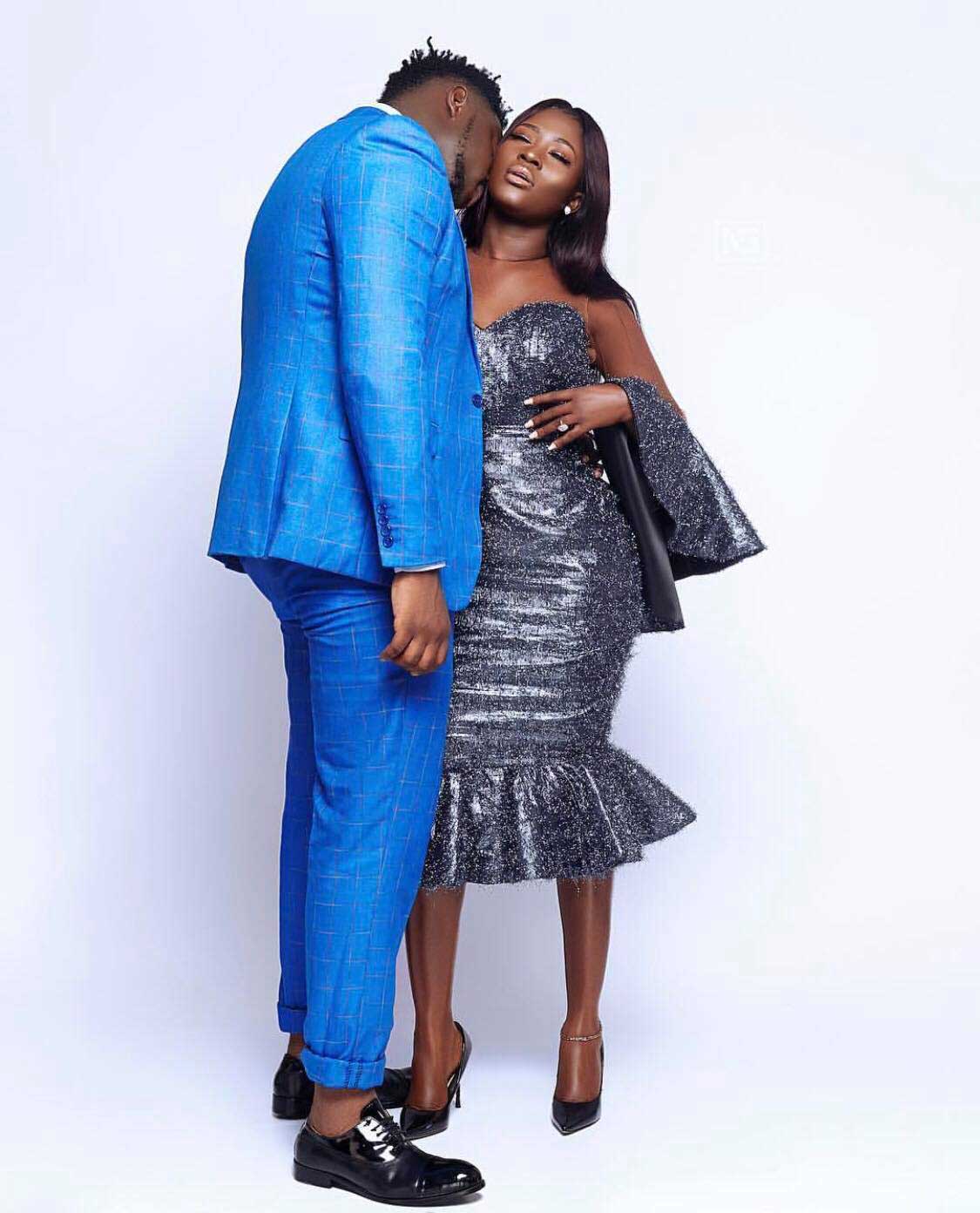 The young actress/ entrepreneur described Medikal as her superhero and thanked him for all the support he has been giving her and many times he has made her laugh.
SEE ALSO: Don't break my heart or else-Fella Makafui sends warning to Medikal
Fella Makafui posted on Instagram:
Happy birthday to my special man! Meeting you was the most wonderful thing that has happened to me in life! Your smile, love, and laugh make me live my life more happily. Thanks for all the support ..More life,good health,more MONEY ,more of all the good things in this world!! God bless your New Age !! Happy Birthday to my superhero!! ????? @amgmedikal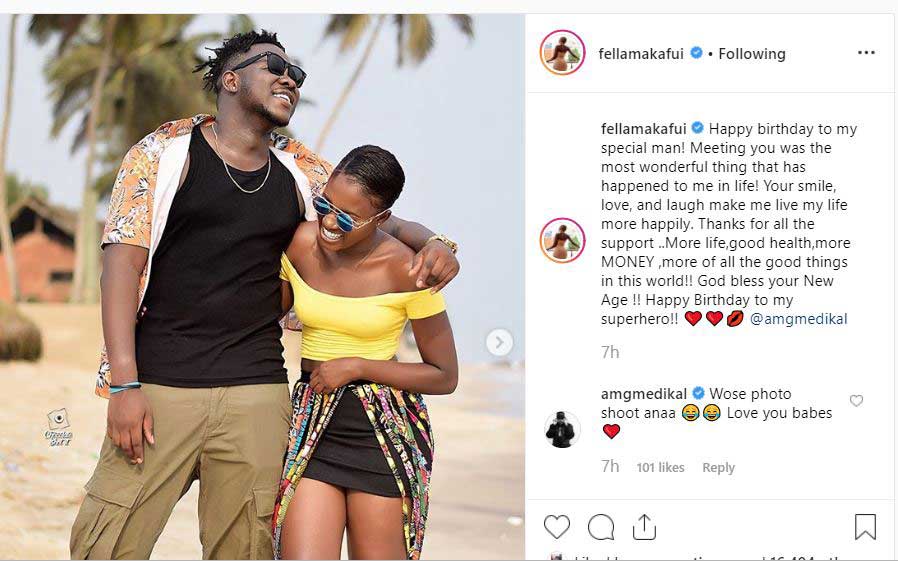 Fella Makafui and Medikal became the talk of the town in 2018 when she snatched Medikal from Sister Derby with no remorse.
It became attacks and counter-attacks from fans of both sections. Sister Derby even released a diss song for Medikal and Fella Makafui called "Kakalika Love"
SEE ALSO: Photos of Fella Makafui's mother selling charcoal by the roadside weeks after Fella claims to have opened a new Supermarket for her pops up [See Photos]
But the Fella and Medikal did not give up and kept showering love and affection on each other on social media. Well, Ghanaians have now accepted them as one of the most cutest celebrity couples in Ghana now.