The Ghana AIDS Commission 2017 record on HIV/AIDS disease shows an 80% increase in new cases.
The report which was gathered during the Commission's two–day annual strategic planning meeting revealed that the Volta Region and the Brong Ahafo Region topped the chart of HIV/AIDS predominantly.
The Commission, therefore, used the opportunity to advise and warn Ghanaians to be extra careful in order not to contract the deadly disease because its rate of infection has increased.
In order to fight well against the disease, Director-General of the Commission, Ambassador Dr. Amokowa Blay Adu-Gyamfi made a fervent appeal to people to willingly test for the virus to know their position.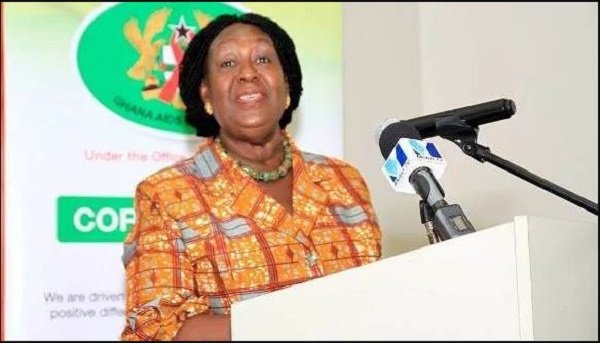 She further warned persons living with the virus to hold on to the recommended anti-retroviral drugs because there is no herbal cure for the disease yet.
"We are not condemning them (herbalist), we are just saying that there is no herbal cure as yet for HIV. If you want to take them it's up to you. But then take your anti-retroviral medication," she said. 
Dr. Amokowa added that the actions of the gay community, the essential population are to blame for the high increase in HIV infection.
According to the report statistics, a large portion of the new HIV/AIDS cases were pregnant women.