If Xandy Kamel could see into the future, there's no way she would have married Kaninja.
The actress and TV presenter was shown 'Carolina Reaper' throughout her marriage with Kaninja and it appears she can't get over the trauma she suffered at the hands of the sports presenter.
During an appearance on UTV's United Showbiz program last Saturday, Xandy Kamel went deep into her failed marriage with Kaninja and additionally revealed some of the bitter experiences she suffered.
READ ALSO: Kaninja never gave me chop money when we were married – Xandy Kamel alleges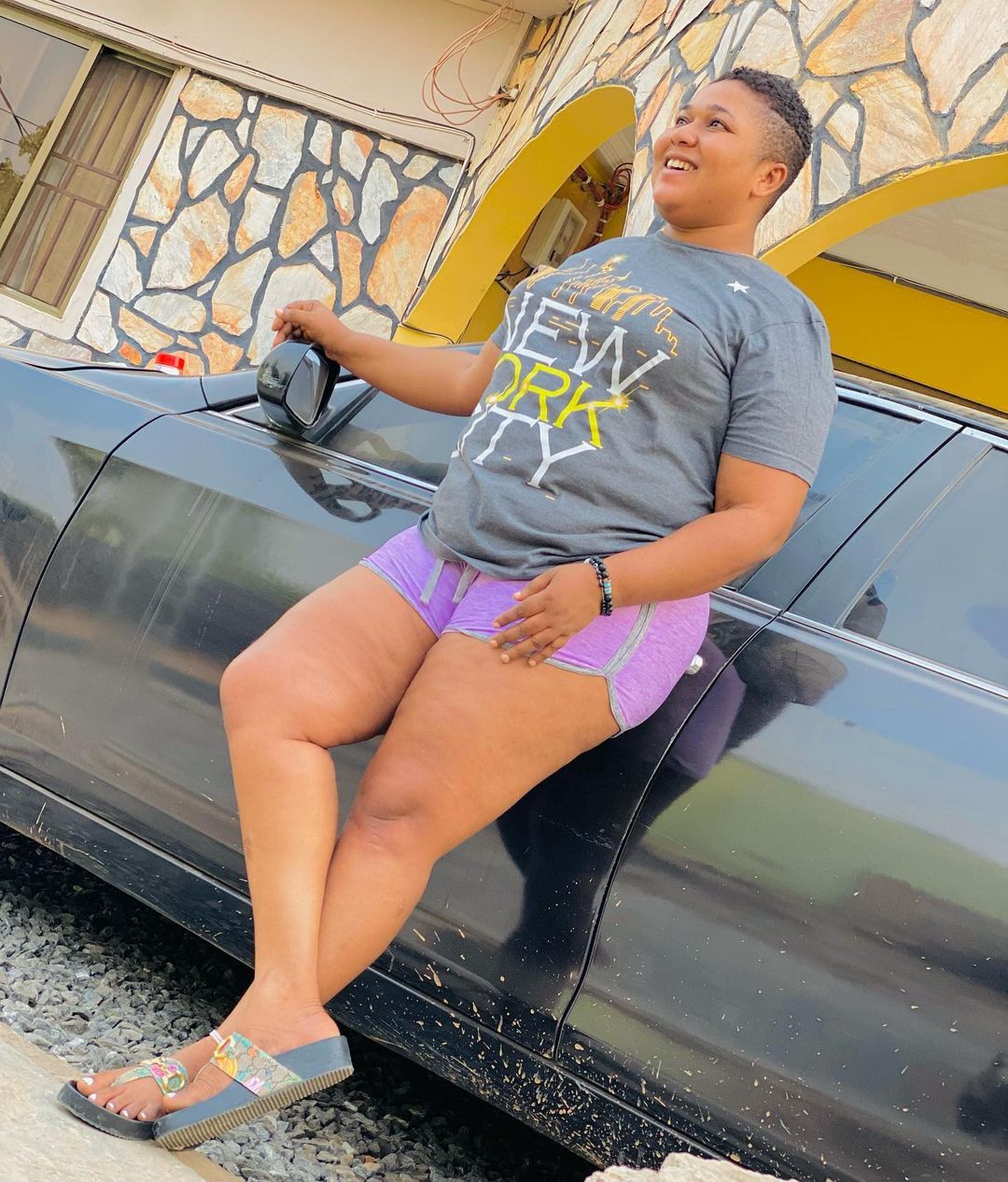 Sharing some of the maltreatment Kaninja subjected her to – Xandy Kamel whose eyes were full of tears recounted how she tragically lost her first child who was full of potential.
According to Xandy, her first child who had completed JHS and was waiting for his results drowned and died in a very catastrophic manner.
On the day the sad incident happened, Kaninja who was still married to her immediately left home to go and celebrate his birthday in the nightclub with his friends.
Before leaving home to go and celebrate his birthday, he had earlier refused to assist her to the police station to lodge an official complaint to the police over her child's death.
All these happened just three days before the collapse of their marriage.
Aside from these, Kaninja was also sleeping with married women while there were still together and was once even caught in the act but vehemently denied it.
READ ALSO: I caught Kaninja in a married woman's room – Xandy Kamel alleges