A young Ghanaian man has shared a shocking story of how he discovered his wife once dated not just his father before he married her, she also had threesomes with both his parents (Now inlaws).
According to the young man who shared his story with David Bondze-Mbir, he realized his wife mentions his father's name during sex. At first, he didn't pay much attention but it continued.
SEE ALSO: Real reasons why Nigerian Big Boy Hushpuppi and his best friend Woodberry were arrested finally revealed (Videos)
He questioned her if she has once dated his father but she denied. But he has now made a shocking discovery about his wife and his own parents.
From what he has gathered, his wife was dating his father when she was at the University of Ghana as a student. His mother found out about her and agreed to a threesome relationship with her and the man.
Their affair went on for two years until they broke up when his father fell in love with the young lady who is now his son's wife.
SEE ALSO: Top 10 media personalities who left Multimedia Group under 'strange conditions' (Photos)
It was a year after that breakup that his mother introduced the lady to him as a good girl when he was studying abroad.
Now, his mother is telling him to grow up when he confronted her and his wife is also 7 months pregnant for him.
Read the sad story he shared with Dave below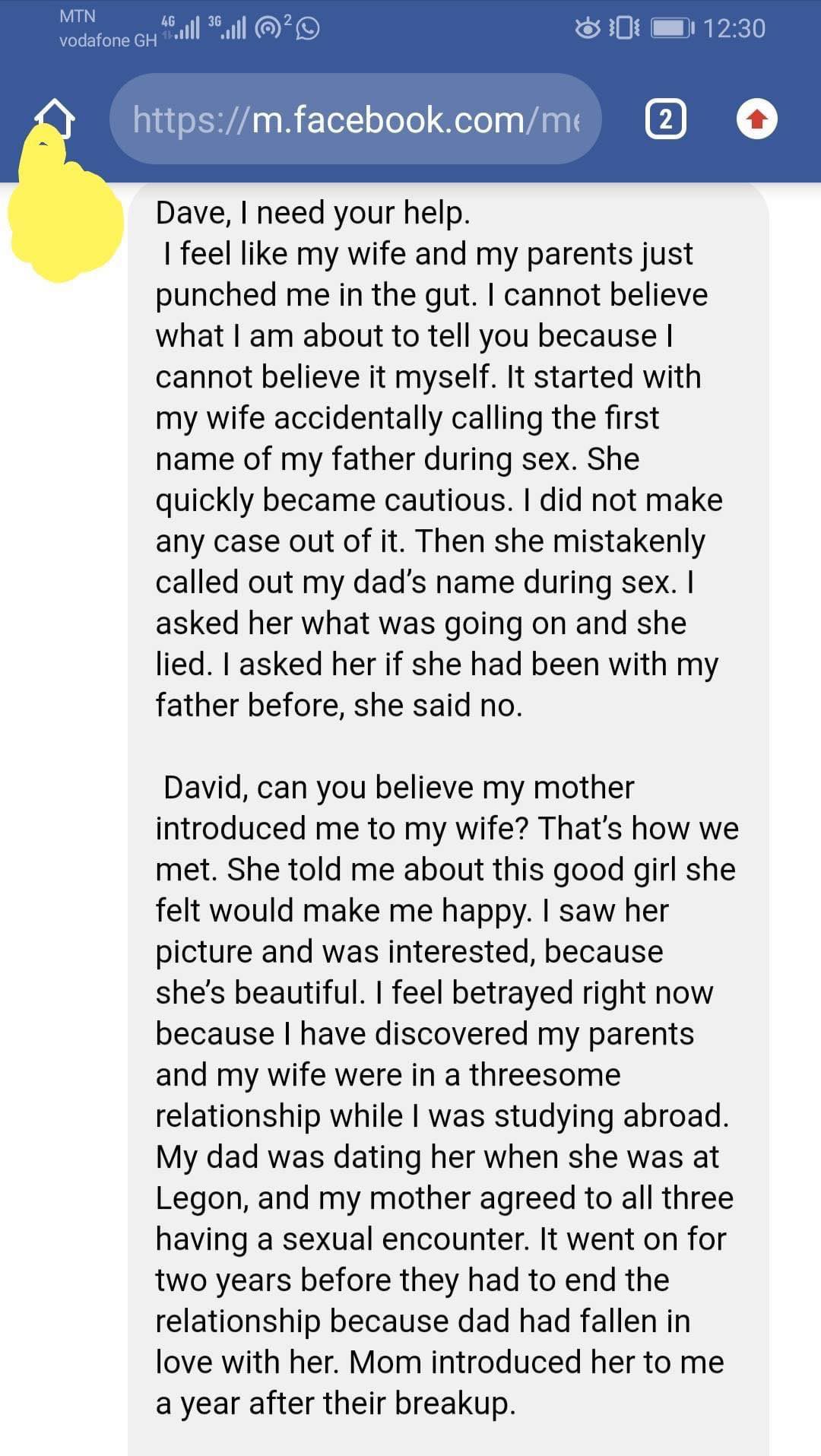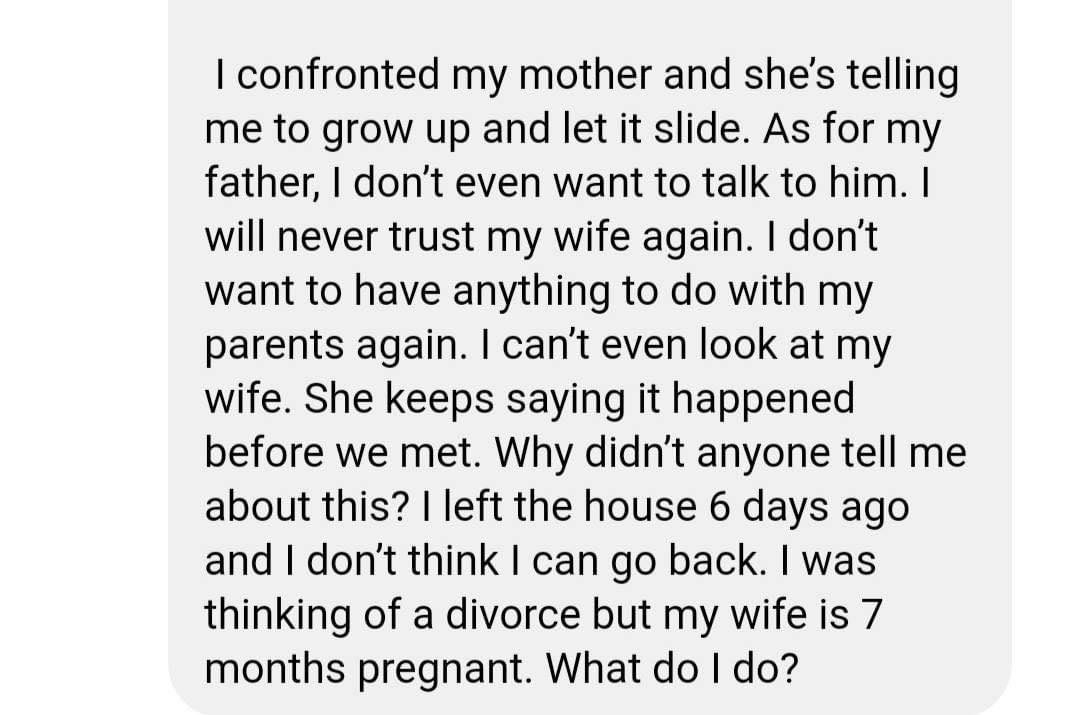 SEE ALSO: List of the richest businesspeople in Ghana and their net worth in 2020
Wonders they say shall never end.