A branch manager of Mawarko Fast Food,Jihad Chabaan, who dipped the face of his worker, Evelyn Boakye's face in grind pepper has been found guilty by Ghanaian law court.
Jihad Chabaan was found guilty today by The Abeka District Court judge for assault and causing harm to a caterer at the restaurant, Evelyn Boakye. And has been sentenced him to Nine (9) months in prison for causing harm and Six (6) months in prison for assault
Jihad who manages the Abelemkpe branch of the food chain( Mawarko) was accused of dipping the face of Evelyn Boakye into a blended pepper.
The incident which happened February 2017, caused a stir on social media and forced the state's attention to the allegation of workplace abuse.
Jihad has been in court since March, over the charges of offensive conduct, assault and causing harm.
SEE ALSO: Killers Spare Actress Naana Hayford's Life
His lawyers had at the previous hearing presented terms of an out of court settlement in an attempt to get the court to discharge the accused person.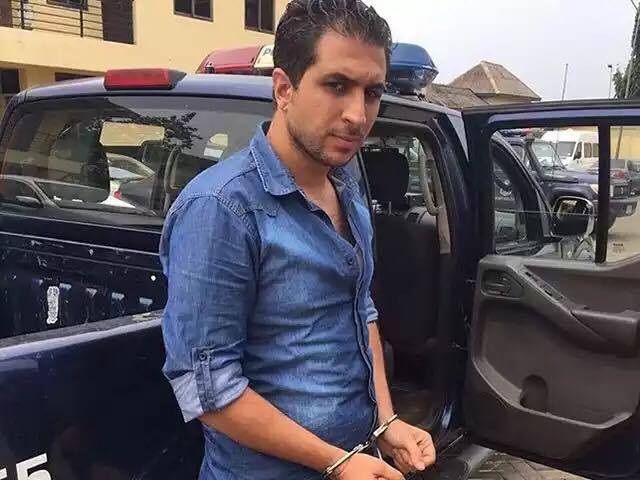 Magistrate Victoria Ghansah rejected the terms saying an out-of-court settlement is a civil matter which has not been brought before her.
She said the case under her jurisdiction is a criminal matter.She then proceeded to deliver her judgement on the substantive matter.
Magistrate Ghansah said prosecution had succeeded in proving beyond reasonable doubt that Jihad assaulted the caterer and also caused harm.
He was subsequently sentenced to Six (6) months in prison for assault and Nine (9) months for causing harm.
Both sentences run concurrently.Jihad's lawyers have signalled, they intend to appeal the judgement.
SEE ALSO: Audio:"We are sorry,please give us a 2nd chance"-Sacked nurses who made live video beg