Valentina Nana Agyeiwaa aka Afia Schwarzenegger has accused Menzgold boss Nana Appiah Mensah of squandering people's invested money on ladies.
In an Instagram live video sighted by GHPAGE.com, the very loud mouth television presenter revealed that the CEO of Menzgold and the Zylofon boss Nana Appiah Mensah paid as high as 30,000 dollars to a lady after sleeping with her.
"30,000 dollars is what he paid to one lady because he has slept with her.$30,000 is what he gave a woman because they had sex."Afia Schwarzenegger revealed.
READ ALSO: Why Afia Schwarzenegger is fuming over NAM1
Afia continued to make other stunning revelations that, the Menzgold boss just came to outwit the people, collect their monies in the name of investment and spend it on ladies — making specific mentions to those that were signed unto the Zylofon media entity.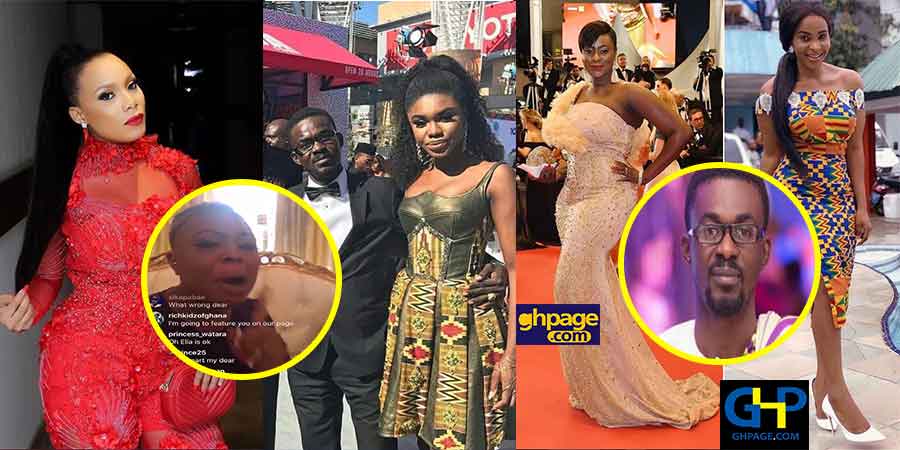 "What did you do for the girls you signed for Zylofon" She quizzed
"You have collected our monies and have given it to young girls, slept with them, hired an airplane, your 'apakye' like the rod that is used to stop a silver cookware containing Banku from falling off." She screamed
Afia continued that, he will not sit down and allow that "stupid thing called NAM1" to use her money to sleep with women.
Afia repeated that she will not sit aloof and allow the businessman to run away with her mother's 4.3 million cedis she invested in his company.
She said, she will make sure that NAM1 do not kill her mother after making a disclosure that the businessman has already run away with people's money.
READ ALSO: Did Lordina Mahama invest 4 million Cedis with Menzgold?
He called out NAM1 to pay the money as soon as possible if he claimed to have money — the money Afia stressed he even collected them from the wavering masses.
"Don't we know what you did for Zynnell Zuh, don't we know what you did for Becca, don't we know the amount of money you gave to Benedicta Gafah, NAM1 pay my mother's money o, pay her. It is not our 4.3 million you are going to use to sleep with women in Ghana. You are crazy." Afia stated.
Watch the video below;
Nana Appiah Mensah's owned Zylofon media has signed musicians Kumi Guitar, Becca, Stonebwoy, Joyce Blessing, Obibini and Shatta Wale unto his media label.
READ ALSO: NAM1 reacts to the viral Whatsapp Chat of him admitting to fraud
However, the entity has also signed actors and actresses like James Gardiner, TooSweet Annan, Zynnel Zuh, Bibi Bright and Benedicta Gafah.